Thousands of Taswegians were treated to live performances by the Sydney Street Choir when the choir visited Hobart and surrounding districts for a whirlwind five- day tour.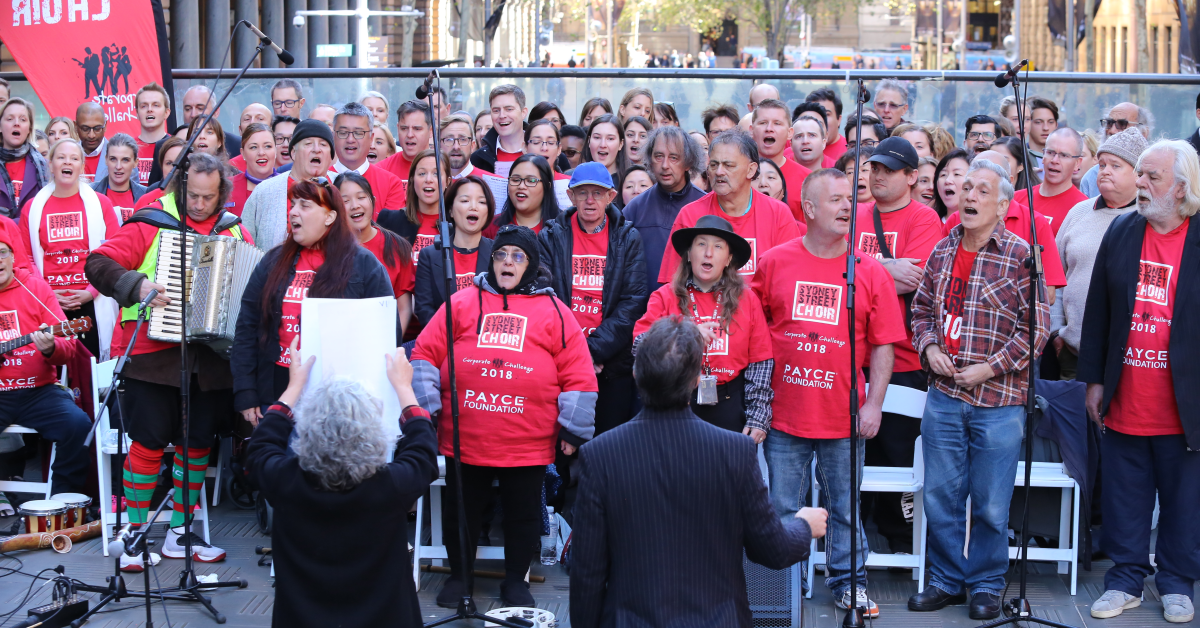 The Sydney Street Choir last week performed at some of Tasmania's iconic cultural locations and events that included the Museum of Old and New Art (MONA) and the popular Cygnet Folk Festival.
The Tasmanian tour provided an unforgettable experience for the choir members, many of whom rarely have the opportunity to travel.
The travel costs and arrangements were provided by Virgin Australia, who has become a strong supporter of the choir after being introduced through the annual Sydney Street Choir Corporate Singing Challenge by the PAYCE Foundation.
PAYCE and the PAYCE Foundation have been the choir's primary sponsor for the past three years and encourage corporate Australia to join with them in supporting the country's longest running choir of its type.
In recent years, the choir has appeared at many venues across Sydney and interstate, but never outside the mainland.
Choir Director, James Paul said the tour was a big event in the lives of choir members.
"It was a chance for choir members to feel empowered and appreciated," he said.
"Not only does the choir impact lives by empowering members to join the workforce or study, but it has also driven profound emotional change, for some helping members to find a voice after years of not speaking to another soul.
PAYCE Foundation Director, Dominic Sullivan congratulated the choir on its successful tour and thanked Virgin Australia for its generous support.
"It was quite a demanding schedule, but the choir members embraced the opportunity with enthusiasm and they will no doubt remember the five-day tour for many years to come," he said.
As a thankyou to Virgin Australia for its support, the choir performed with Virgin staff and ground crew at the Virgin Australia domestic terminal prior to departure in front of the airline's travellers.
During the tour, the choir performed at the MONA Museum, Cygnet Folk Festival, Salamanca Markets, Hobart Farmers Market and did a radio interview and performance on ABC Hobart radio.
They even managed to fit in a visit to Mount Wellington and a quick dip to cool off after their MONA appearance.