The fourth annual Melrose Park Community Cup has proved a big winner with over $100,000 raised at the charity golf day and dinner.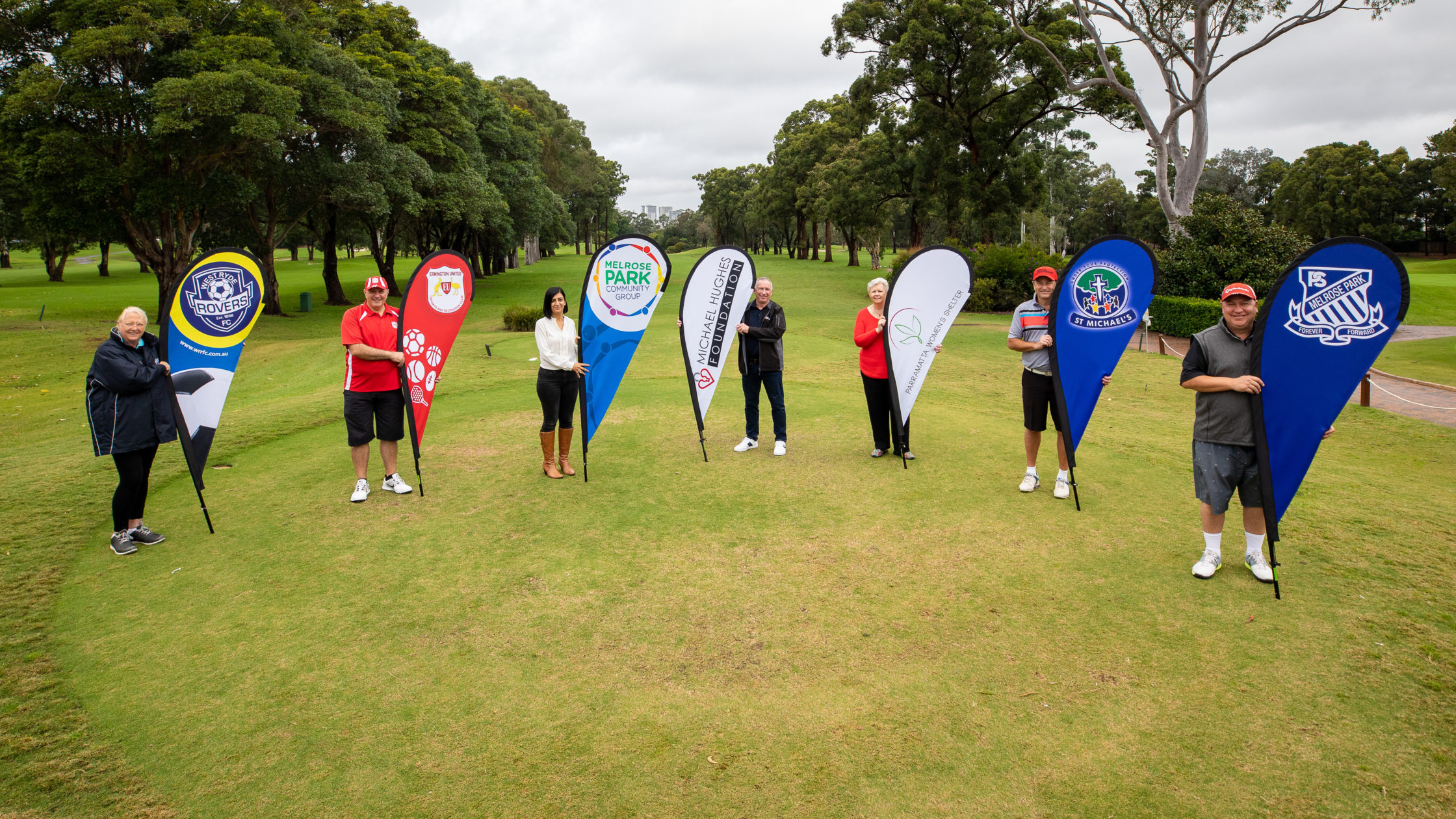 A full field hit off for the golf event at the Ryde Parramatta Golf Club, despite the early morning wind and rain.
Melrose Park Community Group which organises the event, includes six community groups: West Ryde Rovers, Ermington United, the Michael Hughes Foundation, Parramatta Women's Shelter, St Michael's Catholic Primary School and Melrose Park Public School.
Event Organiser Lance Brooks, from Brooks Community Engagement, said the event was strongly supported this year after it was cancelled last year due to Covid-19 restrictions.
"We had a full field hit off, despite the weather early in the day, which really epitomises the great community spirit,'' Mr Brooks said.
City of Parramatta Mayor, Cr Bob Dwyer, was the special guest at the sold-out dinner.
Major sponsor PAYCE and PAYCE Foundation topped up the fundraising effort, making a $30,000 contribution to the Melrose Park Community Group.
The total funds raised of $100,000, including the extra $30,000 from PAYCE and PAYCE Foundation, is a record for the event which started five years ago.
The event has raised more than $316,000 over four years.
PAYCE representative Dominic Sullivan said it was pleasing to see so many local people turn-out for the event.
"Melrose Park proved during Covid-19 that it is a tight-knit community, and it was wonderful to see everyone out enjoying themselves this year, and supporting each other,'' he said.
"These six community organisations play a critical role in the community and PAYCE is pleased to support them.''