Washington Park in Riverwood North has won Best Masterplanned Community Development in this year's Urban Taskforce Development Awards announced at the Four Seasons, Sydney last night (27 July 2016).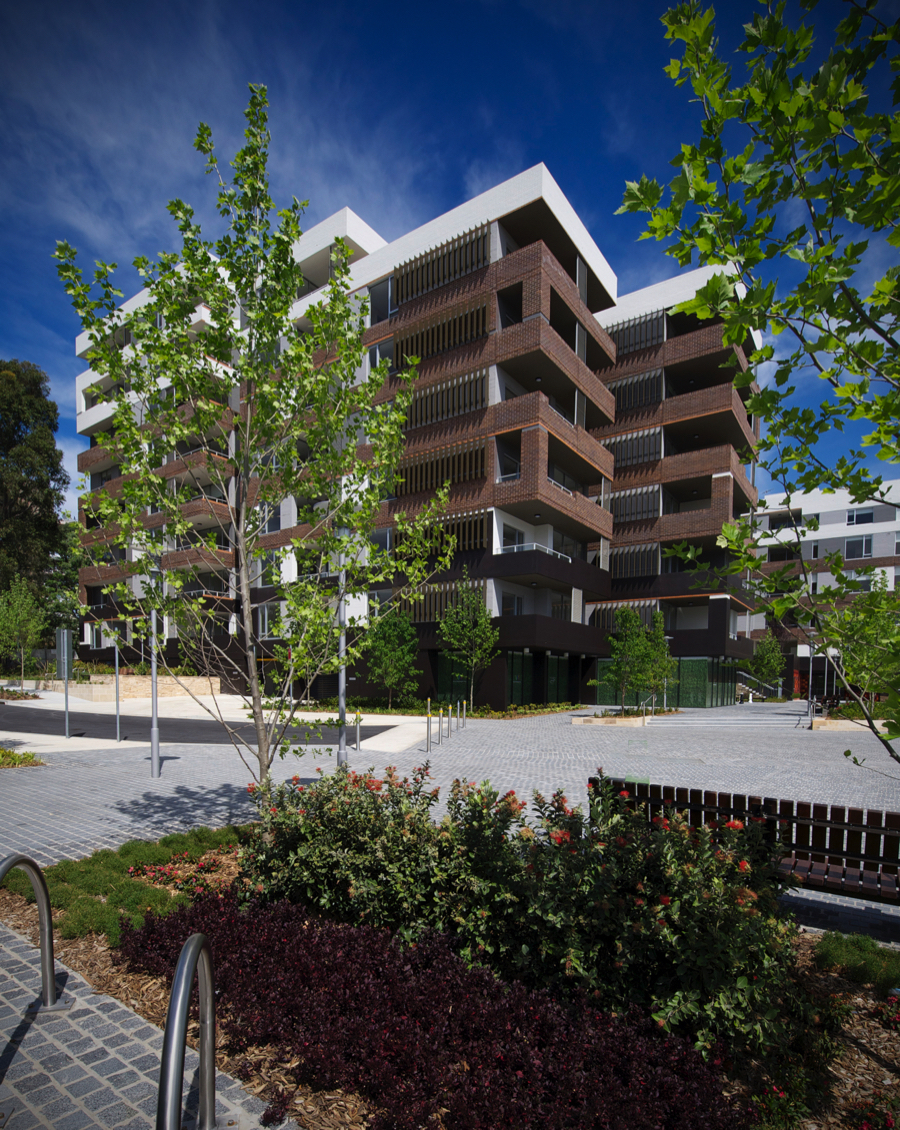 Washington Park is a public-private partnership between property development and investment company, PAYCE and the NSW Government's Land and Housing Corporation.
The development is a 3.5 hectare integrated urban renewal project comprising 675 modern, architecturally designed apartments, of which 150 are new social housing dwellings. In addition, the community common facilities including new public library, community café, retail shops and community hub.
Washington Park is currently one of the largest urban renewal projects undertaken by the NSW Government and is widely recognised as a model for the future.
Chris Johnson, CEO Urban Taskforce said this year's Development Excellence Awards were at a very high standard with new apartments featuring in many categories.
"Washington Park was a very worthy winner of the Masterplanned Community Development category," he said.
"PAYCE has developed an amazing project in Riverwood that incorporates social and private housing which architecturally are of the same quality and appearance.
"The rebuilt community of social tenants along with their new neighbours live if a beautifully landscaped environment with community facilities," he said.
"While the project wins an award in its own right as a project, Washington Park must also be acknowledged as the initiator of a series of renewal projects.
PAYCE General Manager, Dominic Sullivan said PAYCE was thrilled with what had been achieved at Washington Park.
"The project is a showcase for how well-masterplanned urban renewal projects can revitalise an area and empower communities to fulfil their potential," he said.
Mr Sullivan said PAYCE had facilitated and continues to support a number of community initiatives.
"These initiatives include a local youth jobs program through the Kick Start Café, a range of programs and improvements at Riverwood North Public School, the Riverwood Community Choir and regular community events, such as fairs and multicultural celebrations," he said.
"Washington Park is the culmination of all of PAYCE's experience and passion for building cohesive, inclusive communities where people feel safe and comfortable in their surroundings."
This latest award for Washington Park adds to a growing list of industry awards that includes 2015 Urban Development Institute of Australia (NSW) Excellence for Masterplanned Development Award, 2014 Urban Development Institute of Australia (NSW) Excellence in Urban Renewal Award and 2014 Sydney Design Best Urban Design Award.
Media contact: Bill Smith 0412 446 058