More than 5,500 participants faced the starter's gun for this year's PAYCE Sutherland2Surf Fun Run & Walk, the 47th running of the Shire's popular community evens.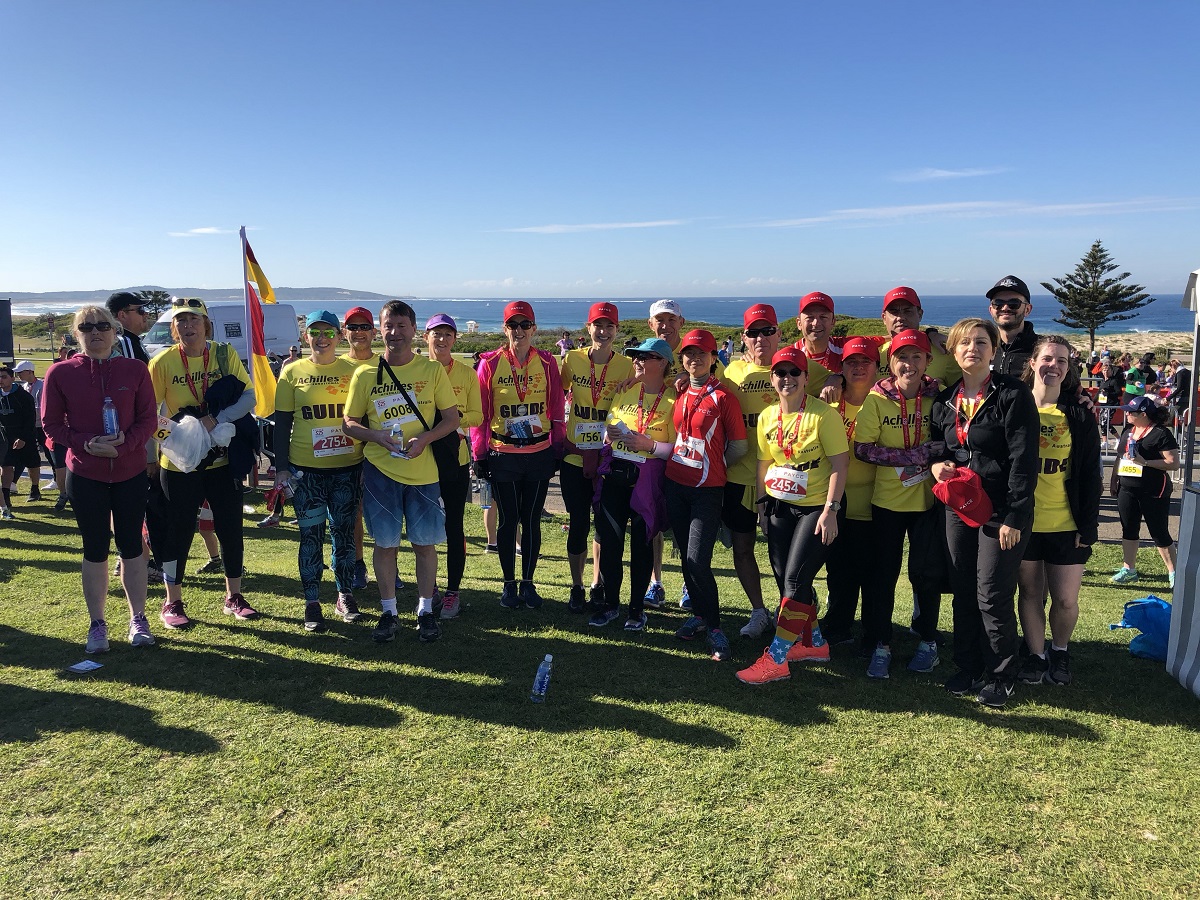 PAYCE continued its proud association with the annual event as the primary sponsor and the PAYCE Foundation again supported a team of 12 visually-impaired members and their guides from Achilles Sydney, as well as a local Sutherland Shire teenager, 17-year-old Kiera Paramenter-Vose, participating for the first time in her wheelchair.
PAYCE staff volunteered again as guides to accompany some of the Achilles Sydney team members and fielded a team led by PAYCE Director, Dominic Sullivan.
First runner to complete the 11 kilometre course was international track athlete, Kevin Batt, in a time of 32 minutes 39 seconds.  First female competitor home was local resident, Belinda Martin, who finished 11th outright in a time of 37 minutes 1 second. Belinda (44) has now won the women's division four times but rated this year's victory as probably her best to date.
"It's funny, I don't have any expectations these days so much now I'm a bit older," she said at the finish. "In hindsight, I think I could have pushed a bit more."
In addition to prizes for the major winners and placegetters in the various categories, all competitors who completed the course received a commemorative medallion and certificate to mark their achievement.
PAYCE's Dominic Sullivan said the organisation of the event was again first-class and its success was due to the efforts of the Wanda Surf Life Saving Club and the many officials and volunteers.
"On a personal note, my partner Sandy and I thoroughly enjoyed competing and being part of the wonderful atmosphere this event generates," he said.
"The event is important for Wanda Surf Life Saving Club, being its major fundraiser for the year, and the community is to be congratulated for its continuing strong support."
Dominic said the PAYCE Foundation was pleased to again assist a very enthusiastic team of fitness-minded people from Achilles Sydney.
Achilles Sydney President, Ellis Janks, thanked PAYCE and said a record number of its members and guides enjoyed the fun run.
"Events such as this really help to break down the barriers between people with disabilities and the able-bodied community," he said.
Blind walker, Cathy Egan said she had never taken part in such a community event before.
"My experience will be etched in my mind forever. Congratulations to PAYCE and the PAYCE Foundation for an exciting, challenging and such a cool event," she said.
Dominic said the PAYCE Foundation was also delighted to support an inspirational young teenager, Kiera Parmenter-Vose, who covered the 11-kilometre course in her wheelchair in just two hours.
"Kiera's father, Darren, said it was an amazing experience for the whole family and the smile on Kiera's face at the finish made the day memorable."
Proceeds from the day will be shared between Wanda Surf Life Saving Club and this year's charity partner, St Vincent de Paul Society.