Australian cities could grow by between 60 and 80 per cent if we embrace science and technology solutions, according to the Chief Executive of the CSIRO, Dr Larry Marshall.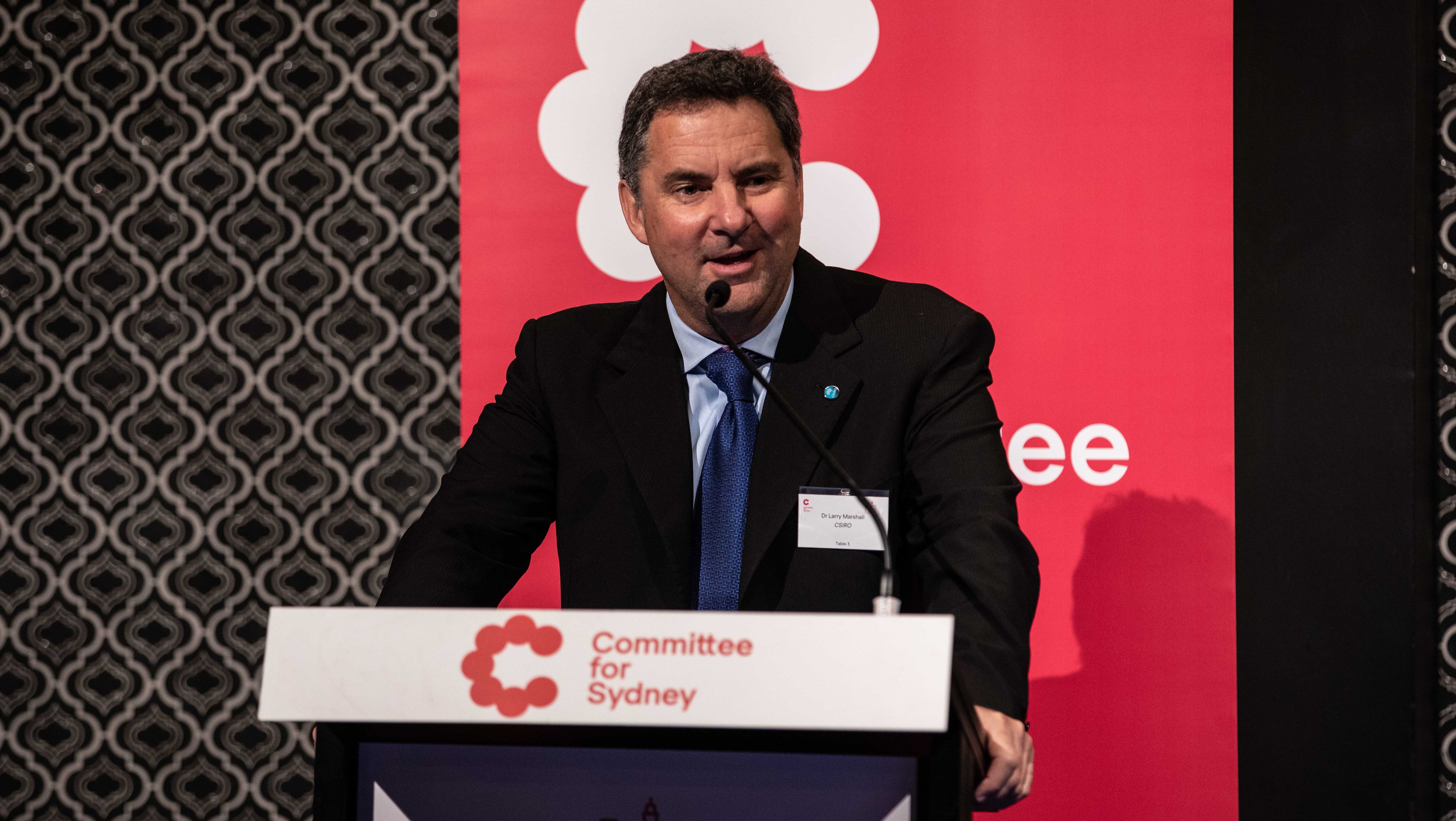 CSIRO Boss Larry Marshall addresses the 2019 Smart City Awards.
Dr Marshall, who was the keynote speaker at the Committee for Sydney's Smart City Awards, said technology could also reduce the travel distance to employment to just 7km.
He said this would allow more people to live closer to high quality jobs, high quality education and reduces the energy wasted on transport.
Dr Marshall said science and technology can not only allow cities to accommodate growth, but also make them more livable.
PAYCE is the founding partner of the Smart City Awards which recognise projects which address pressing issues facing our cities.
PAYCE Director Dominic Sullivan said smart technology was the key to delivering efficient urban renewal.
He said nowhere was this more evident than at the PAYCE urban renewal project Melrose Park.
Award Recipients
Best Community Engagement and Social Outcomes Initiative 
Highly commended: Blacktown City Council GreenMoney Residential Solution – Nominated by GreenBe Software
Winner: City-on-Wheels – Nominated by Briometrix
Best Environmental Outcome Initiative 
Highly commended: Mosman Smart Trees App – Nominated by Mosman Council
Winner: Resilient Sydney Platform – Nominated by Resilient Sydney
Best Mobility Outcome Initiative
Highly commended: Central Station Metro – Nominated by Sydney Metro
Winner: Contactless Transport Payments – Nominated by Transport NSW
Best Data as an Enabler Initiative
Highly commended:  Data Specifications and MaaS – Nominated by Transport NSW
Winner: VIHEW Tool – Nominated by CRC for Low Carbon Living
Best Place-Making Outcomes Initiative
Highly commended:  Urban Liveability in Charlestown – Nominated by the University of Technology Sydney
Best Cross Sectoral Collaboration Initiative
Highly commended:  Chill-out Hubs – Nominated by Georges River Council
Winner: Global Jobs for the Future – Nominated by Liverpool City Council
Best Emerging Idea
Highly commended:  Employing Green Roofs – Nominated by UNSW
Highly commended:  SiteHive Environmental Monitoring – Nominated by SiteHive
Winner: Strata Alert – Nominated by Strata Alert
Overall Best Smart City Project
Winner: Resilient Sydney Platform – Nominated by Resilient Sydney