The historic debut of the S5000 open-wheeler series at Sandown Raceway has been declared an outstanding success by fans and teams alike, with plenty of close racing, noise and drama throughout the weekend.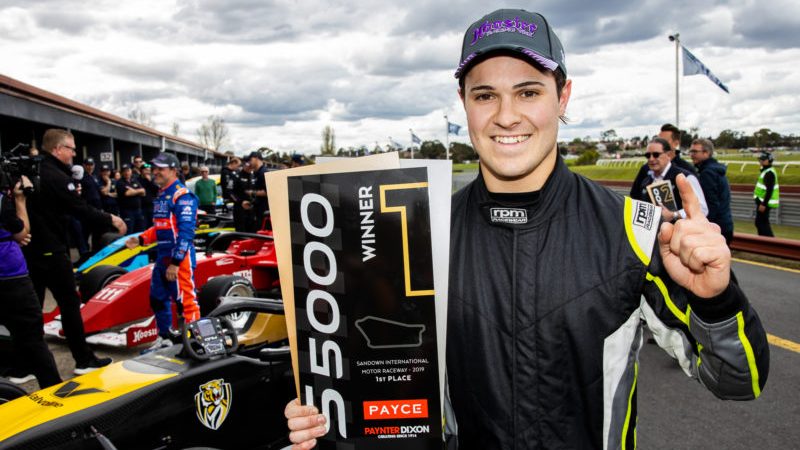 With the series still in its fledgling stage, all 13 drivers were on fast learning curves to come to grips with the new breed of V8-powered cars, which provided for plenty of action both on and off the track.
23 year-old James Golding emerged the star of the meeting, winning one of the two qualifying races and victorious in the main feature race on Sunday.
A high-speed crash in the main race highlighted the safety features built into the cars, with Alex Davison able to walk away without injury after a heavy collision with a barrier catapulted the car across the racetrack, fortunately missing the rest of the field.
The S5000 series next features at the Shannons Nationals meeting at The Bend on 15-17 November as a precursor to a full season in 2020.