Royal Shores, Ermington was announced as the winner for Best Urban Renewal Development in this year's Urban Taskforce's Development Excellence Awards.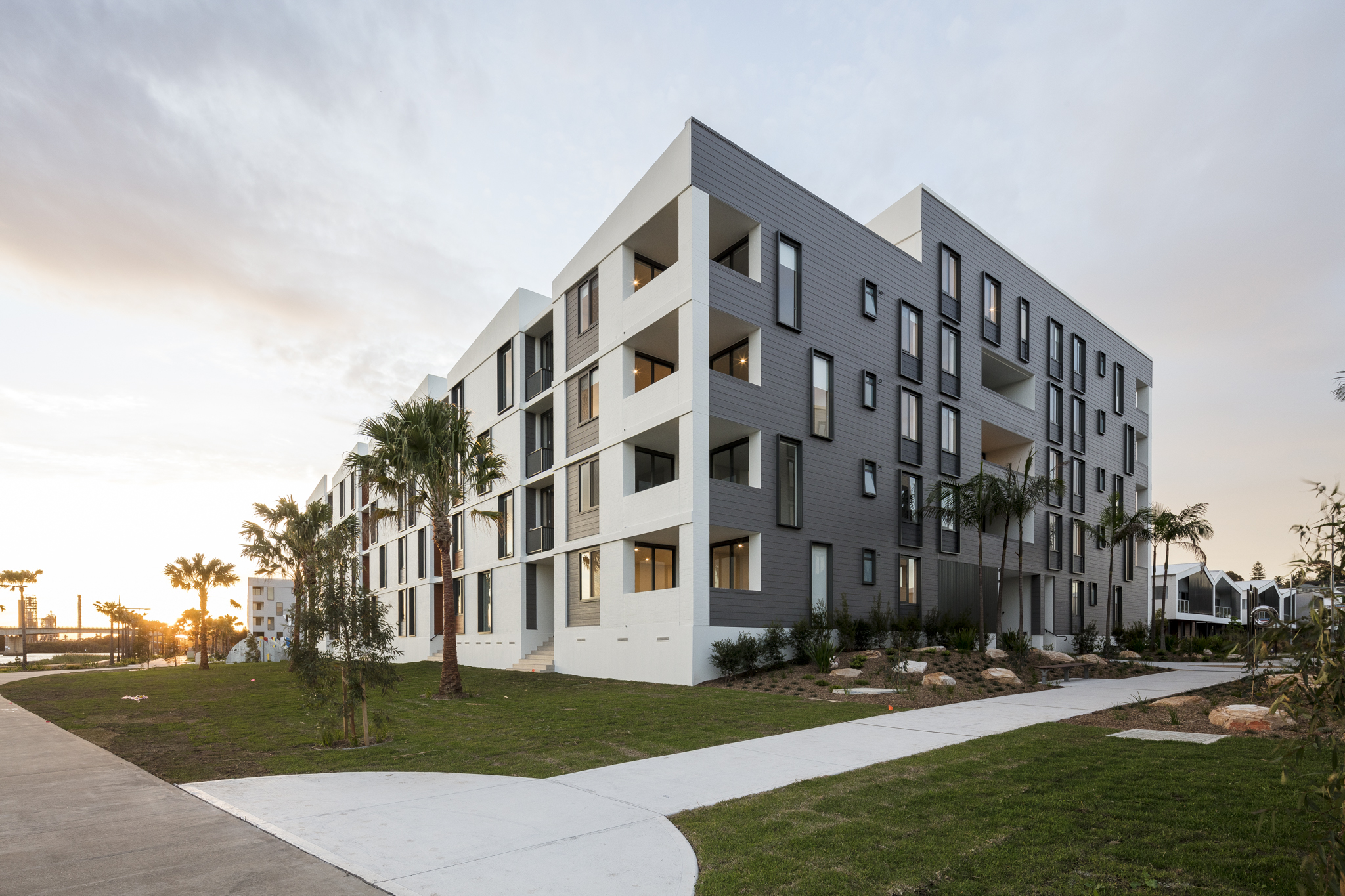 The award-winning urban renewal project is a joint venture between PAYCE and Sekisui House Australia.
The waterfront residential complex, comprising nine buildings and 632 apartments, features a variety of connected community facilities, including a bespoke playground, picnic shelters and landscaped foreshore cycle and walkways. The layout of each of the buildings was organised around a central landscaped courtyard to maximise natural light, cross-ventilation and privacy.
The development, adjacent to the 27 hectare George Kendall Riverside Park and Melrose Park, offers extensive foreshore improvements that were completed as part of the development. They included a new playground, upgraded footpaths and pedestrian linkages to the waterfront, new public artworks and improved cycle and walkways.
PAYCE Director, Dominic Sullivan said PAYCE and its project partner, Sekisui House Australia were proud to accept the award on behalf of the project team that included leading architectural firm, HDR | Rice Daubney, interior architect Turner, construction company DASCO Australia and Project Managers, M Projects.
"I also want to thank the City of Parramatta Council and the local community for their input and support for the project," he said.
"PAYCE worked closely with Parramatta Council and local residents to achieve a wonderful outcome and to ensure that the facilities provided were consistent with Council's vision for the area.
"We engaged specialist landscape architect, Fiona Robbe to design a bespoke playground in Halvorsen Park to acknowledge the history of the location, including the World War I AE2 submarine base and the Halvorsen family timber boat building business.
"The Royal Shores location presented a unique opportunity to create something special in urban renewal at a location that had once been an industrial site and more recently a wasteland.
"We believe the project has delivered a fantastic lifestyle to its residents and a place where residents and the whole community can enjoy a healthy life and interact with their surroundings all year round," Mr Sullivan said.