Royal Shores, Ermington was announced as a Silver Award winner for Architecture – Residential – Constructed in this year's Sydney Design Awards.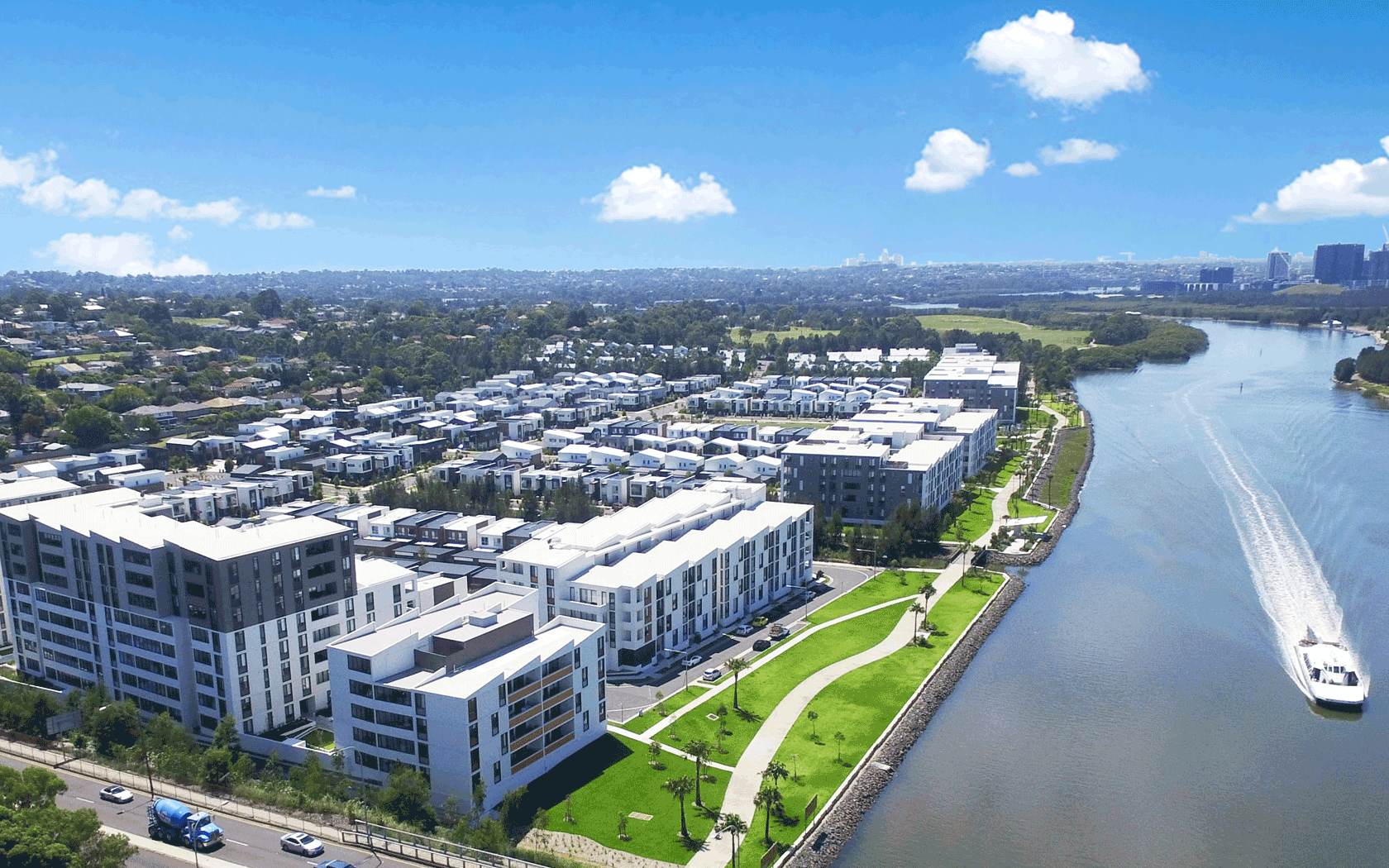 Now in its seventh year, the Sydney Design Awards have recognised hundreds of outstanding design projects, the quality of which continues to increase and challenge the status quo. More than $10B of design projects were recognised as winners in the 2017 Sydney Design Awards.
The award-winning Royal Shores urban renewal project is a joint venture between PAYCE and Sekisui House Australia.  The waterfront residential complex, comprising nine buildings and 632 apartments, features a variety of connected community facilities, including a bespoke playground, picnic shelters and landscaped foreshore cycle and walkways. The layout of each of the buildings was organised around a central landscaped courtyard to maximise natural light, cross-ventilation and privacy.
PAYCE Director, Dominic Sullivan said PAYCE and its project partner, Sekisui House Australia were proud to accept the award on behalf of the project team that included leading architectural firm, HDR | Rice Daubney, interior architect Turner, construction company DASCO Australia and project managers, M Projects.
"We believe the project has delivered a fantastic lifestyle to its residents and a place where residents and the whole community can enjoy a healthy life and interact with their surroundings all year round," Mr Sullivan said.
"The Royal Shores location presented a unique opportunity to create something special in urban renewal at a location that had once been an industrial site and more recently vacant land."
Award winners were drawn from across Sydney's diverse design economy with awards received by big corporates and boutique design studios alike.
The award trophy was presented at a cocktail function held in conjunction with Schiavello in Surry Hills on 29 August 2017.