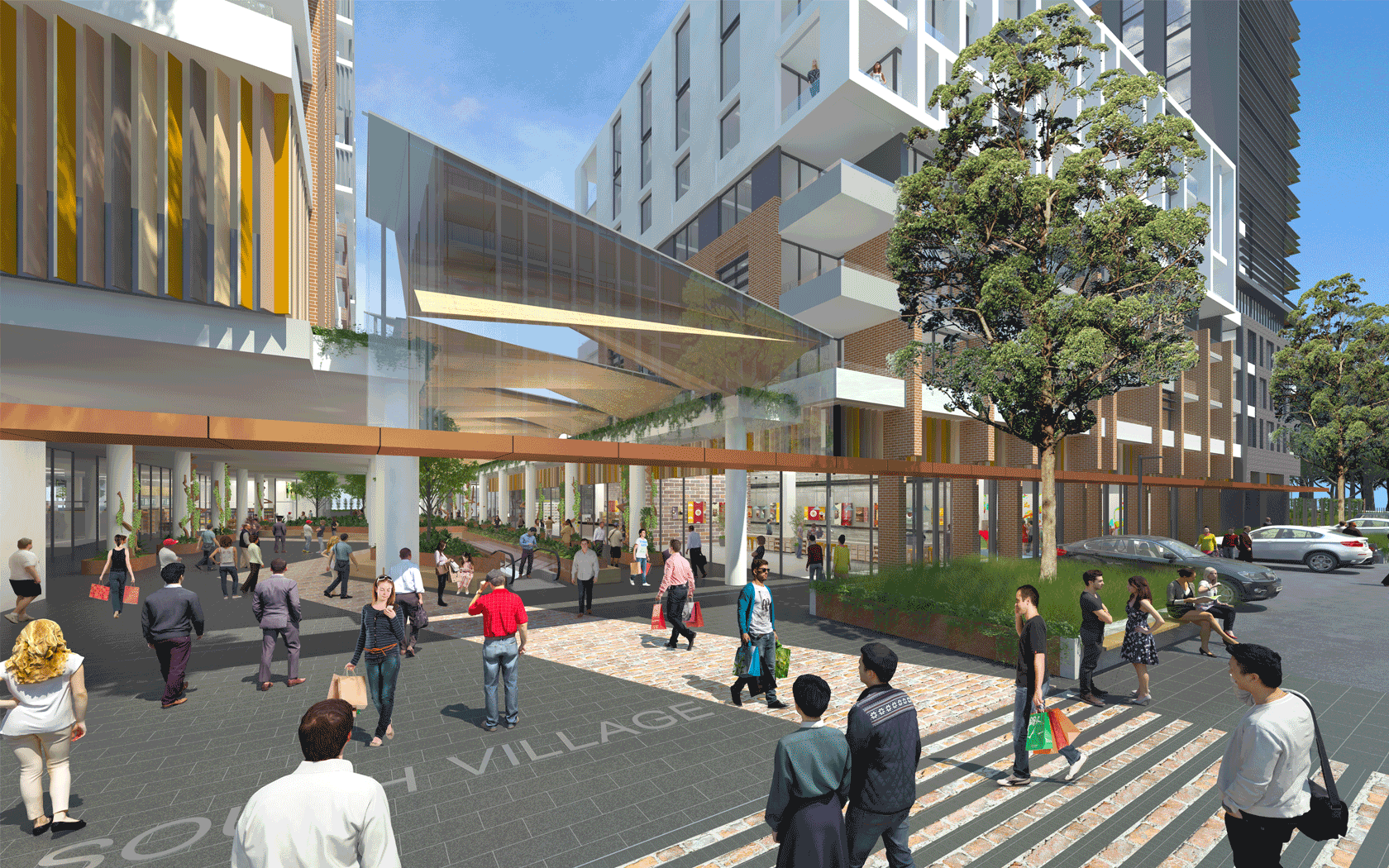 South Village
Scroll for more
The vision is to create a contemporary mixed use development for Kirrawee which will enhance and contribute to the "village" ambience and character, and to become the focal point for the community.This development presents a unique opportunity by utilising the existing deep pit excavation to place the majority of car parking, loading and retail facilities below a ground floor Podium for a distinctive garden type residential development.
The concept's design works with the topography of the site by adapting its unique features into a solution that gives emphasis to creating superior private and public spaces. The retail component of the development is "sleeved" under a landscaped podium and linked to the piazza which is surrounded by external retail and cafes. The general form of the buildings comprise of placing predominantly lower height buildings along the main road frontages. This reinforces the urban edge of the development.
For all retail enquiries, please contact Mirvac.