One team well into its training regime for this year's PAYCE Sutherland 2 Surf is a group of competitors with physical disabilities representing Achilles Sydney.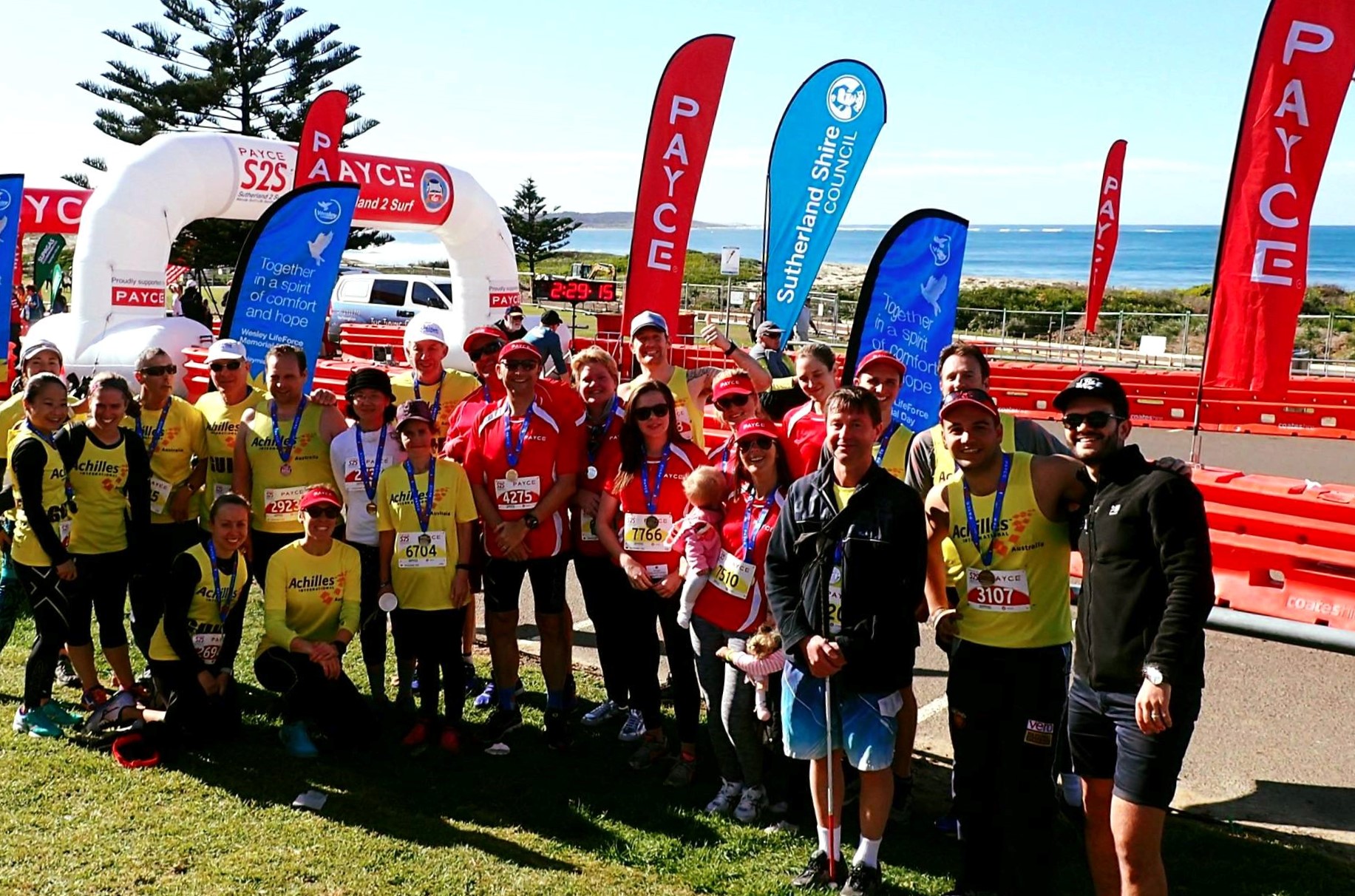 Achilles Sydney president Ellis Janks said its members enjoyed the healthy activity of walking and running and the organisation strongly encouraged members to participate in as many community running and walking events as possible, along with their regular fitness sessions.
"In the lead up to the PAYCE Sutherland 2 Surf, Achilles Sydney members have competed in several recent events across Sydney including the Sydney Morning Herald half marathon in the city," he said.
"Our members really enjoyed the event last year and were very appreciative of the fantastic support shown by fellow competitors, PAYCE and Wanda Surf Lifesaving Club."
Achilles Sydney member Brett Anthony, from Gymea, will be competing in the event for the second time this year.
Anthony is blind and participates on a regular basis in fun runs and walks across Sydney accompanied by volunteer guides.
"I am excited to be participating again this year on my home turf along with my friends and fellow members of Team Achilles Sydney," he said.
"It was a bit chilly to start with last year but it didn't take long to warm up and everyone competing and along the way were so friendly and encouraging.