When category five Cyclone Winston hit Fiji in 2016 it flattened everything in its path.
The 300km winds didn't spare the Naitavuni Catholic Primary School, leaving the 82 students without a school which was destroyed by the storm.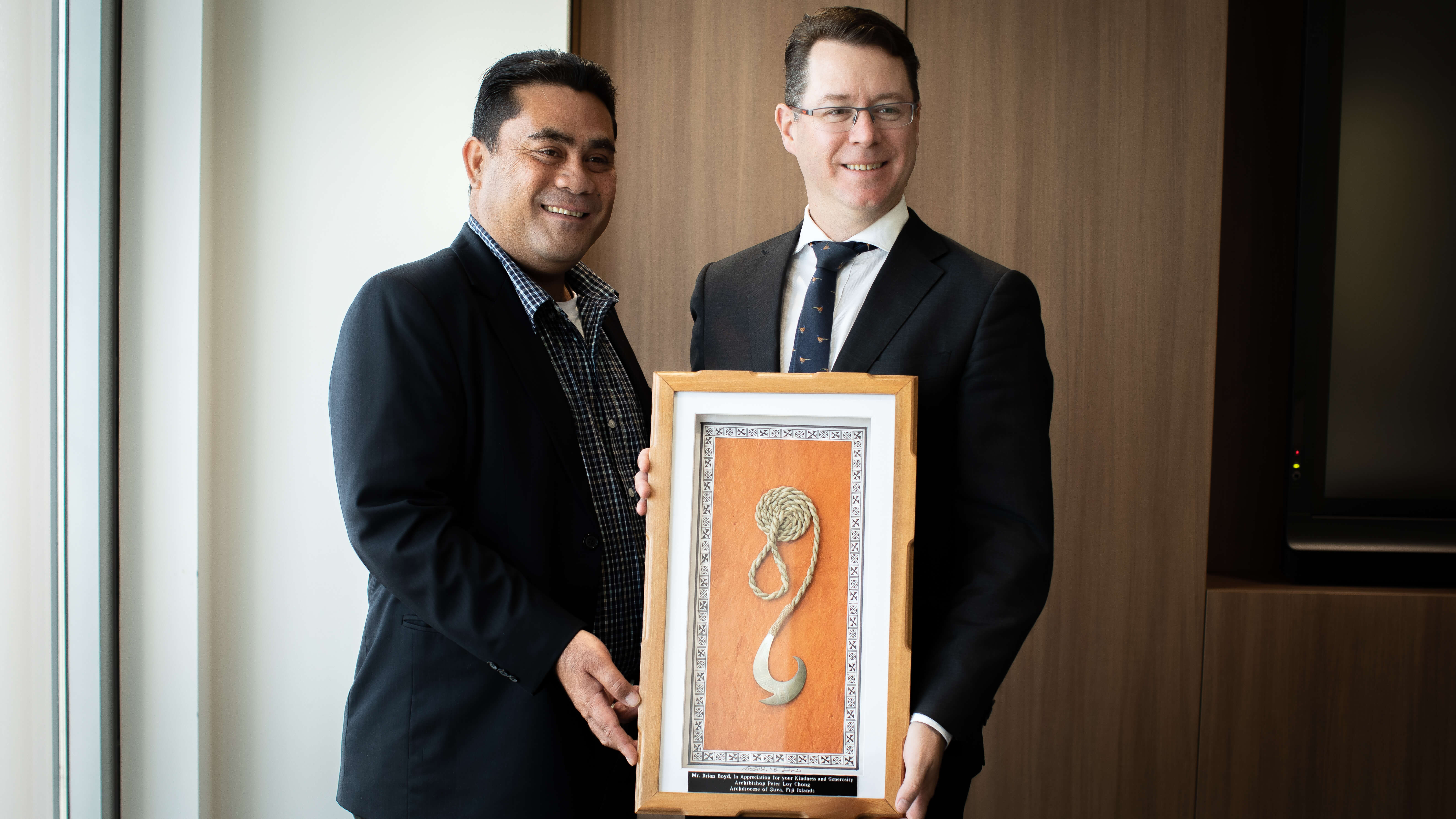 Director of Catholic Communications  John Pickering and PAYCE Director Dominic Sullivan with Fiji's token of gratitude.
With so much damage, building materials and resources were in short supply, so students were left in makeshift outdoor classrooms.
In desperate need, the school reached out to the Roman Catholic Archdiocese of Suva who in turn contacted Catholic Church counterparts in Sydney.
Eventually, the church reached out to PAYCE for help.
PAYCE stepped in and provided funding assistance and much-needed project management skills for the new school.
PAYCE director Dominic Sullivan said the project included four new classrooms destroyed by the cyclone and a fifth multi-purpose room for use as a library and/or computer lab.
''It really was a great team effort and terrific result for not only the children but the broader community,'' he said.
Mr Sullivan said the happy smiling faces of children was reward enough for the PAYCE team.
However, Mr Sullivan was pleased to accept a token of appreciation from the Director of Catholic Communications in Fiji John Pickering.