Property Developer PAYCE has re-signed as Title Partner of the Porsche Carrera Cup for the next two years.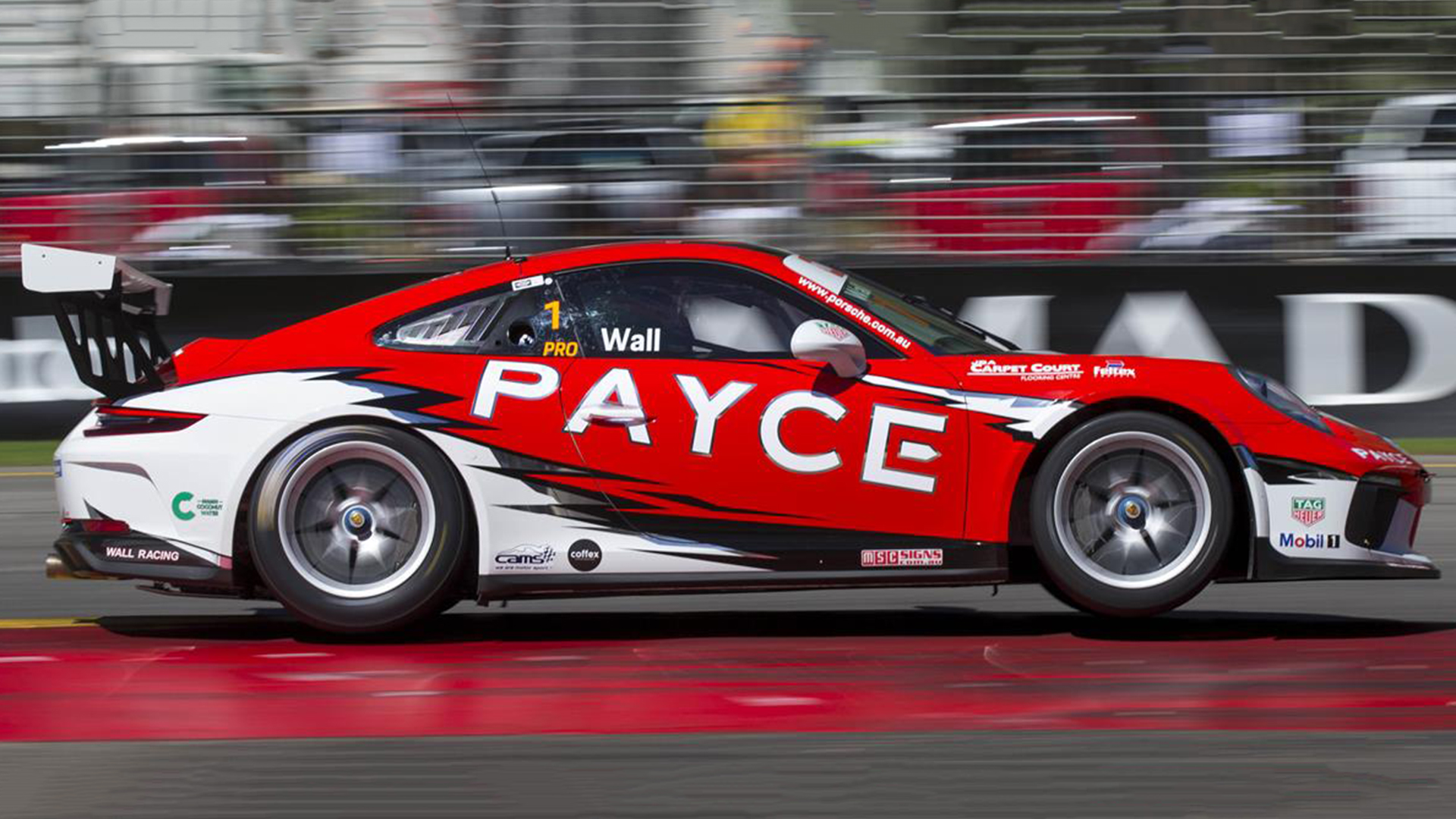 Troy Bundy, Head of Motorsport – Porsche Cars Australia made the announcement to teams, drivers and sponsors at the series' Awards Dinner following the final round on the Gold Coast.
"It gives me great pleasure to announce that PAYCE have secured the title partner rights for Carrera Cup for the next two years, taking them to the end of the life the 911 Gen II program," Mr Bundy said.
"Partners like PAYCE are incredibly important to us as we just couldn't deliver the level of programme we do without their support,"
"Personally, it's hugely gratifying to secure PAYCE as our title partner for the series for the next two years as they have been a fantastic partner of the category for a number of years both partnering with the series as well as a range of teams and drivers. They secured our title partner rights at the end of the last year and we are very grateful for the faith they have shown in our program to continue until the end of 2021."
Following the announcement, the 2020 series calendar was released, see below.
2020 Porsche PAYCE Carrera Cup Australia Calendar
Round 1 Superloop Adelaide 500 Adelaide 20-23 February
Round 2 Australian Grand Prix, Melbourne 12-15 March
Round 3 WatPac Townsville 400 Townsville 26-28 June
Round 4 BetEasy Darwin Triple Crown, Darwin 17-19 July
Round 5 Sydney Super Night Race, Sydney 28-30 August
Round 6 The Bend OTR 500, Tailem Bend 18-20 Sept
Round 7 Supercheap Auto Bathurst 1000 Bathurst 08 – 11 Oct
Round 8 Vodafone Gold Coast 600 Gold Coast 30 Oct– 01 Nov