The fifth annual Melrose Park Community Cup has proved bigger and better than ever with $100,000 raised at the charity golf day and dinner.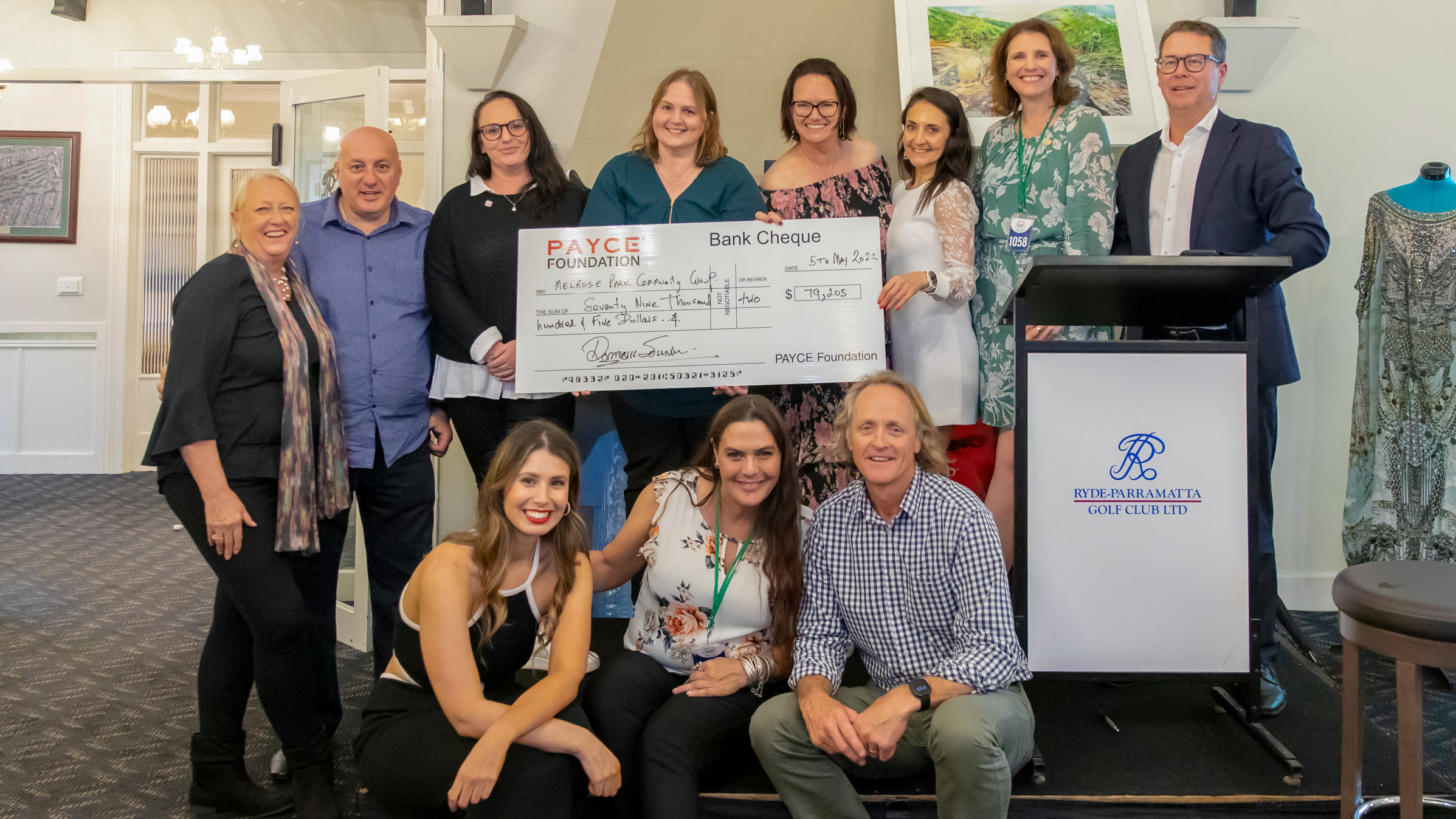 PAYCE Director Dominic Sullivan (far right) presents the fundraising cheque to community group representatives.
A full field hit off for the golf event at the Ryde Parramatta Golf Club. The dinner that followed was also booked out, with the Mayor of Ryde Cr Jordan Lane and Member for Parramatta Geoff Lee attending as special guests.
The Melrose Park Community Group event benefits six organisations:
West Ryde Rovers

Ermington United

Michael Hughes Foundation

Parramatta Women's Shelter

St Michael's Catholic Primary School

Melrose Park Public School.
Event Organiser Lance Brooks, from Brooks Community Engagement, said he was amazed by the overwhelming support.
"There is a wonderful community spirit here in Melrose Park and the response to this year's Community Cup has been extraordinary,'' he said.
"It has been a challenging few years and I think everyone is keen to be a part of what is a wonderful day that raises funds for organisations that are the backbone of the community.''
PAYCE – a founding supporter of the event, was again the major sponsor.
PAYCE's philanthropic arm, the PAYCE Foundation has been active in the local community during the pandemic, providing 30,000 meals to those in need through its social enterprise, Kick Start.
The PAYCE Foundation topped-up the fundraising effort, making a $20,750 donation to the Melrose Park Community Group. The event has raised $405,000 over five years.
PAYCE representative Dominic Sullivan said it was pleasing to see so many local people turn-out for the event.
"Melrose Park is a community that comes out in force for a good cause, and it was wonderful to see everyone out enjoying themselves this year,'' he said.
"These six community organisations play a critical role in the community and PAYCE is pleased to support them."