PAYCE is once again honoured to be part of the magical and much-loved annual light and sound projection event, The Lights of Christmas presented by Paynter Dixon held in St Mary's Cathedral Square.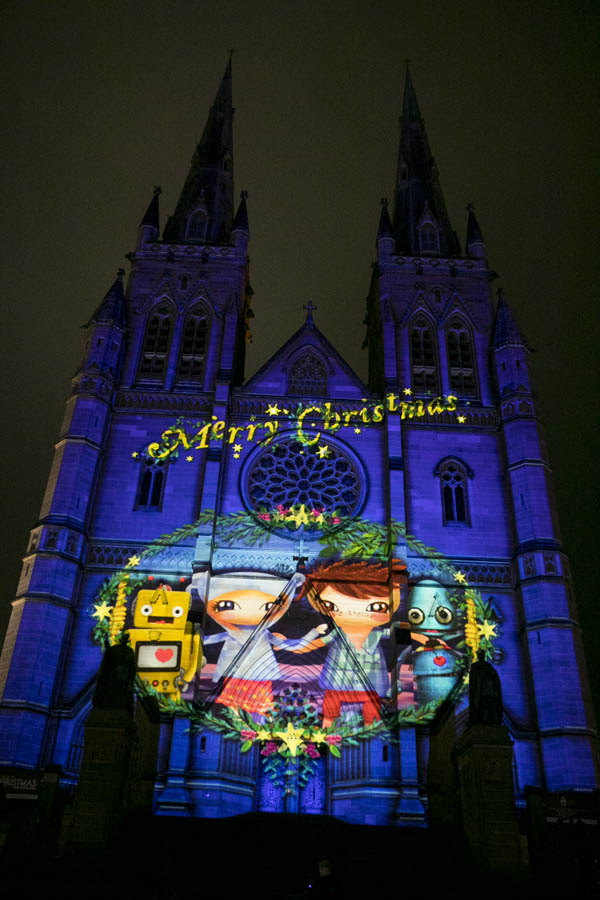 The traditional family event is an open invitation to all Sydneysiders and visitors, who come together each night up to and including Christmas night to be captivated by the colourful show displayed on the 75 metre high façade of the cathedral.
Now in its eighth year, this popular free event has thrilled hundreds of thousands of families and friends who flock to the square to experience and celebrate the spirit and joy of Christmas.
This year, the opening night was attended by special guests, including Archbishop Anthony Fisher, NSW Premier Gladys Berejiklian, Paynter Dixon Director, James Boyd and representatives of the numerous supporting organisations.
PAYCE Director, Dominic Sullivan said PAYCE was proud to help bring the true spirit of Christmas to life in this year's animated production, Christmas Kindness.
"Each night features a different choral performance preceding the animated show, with the Sydney Catholic Schools Performing Arts choir and Youth Ministry Band entertaining the audience on opening night", he said.
The theme of this year's show is the "Gift of Giving at Christmas" and tells the story written and narrated by Red Wiggle, Simon Pryce, about a toy, Roger Robot, who feels overlooked for new toys and follows his journey to making new friends, sharing love and helping others through the gift of giving.
Following Christmas Kindness, a traditional series of Madonna and Child artworks are showcased, honouring the essence of the Christmas story and the beauty of the relationship between mother and child.
This year, for the first time, the event has a worthy major fundraising partner in St Vincent's Health Network Sydney's "Heart and Lungs in a Box" transplant program, which will be the recipient of the event appeal.
The Lights of Christmas presented by Paynter Dixon is hosted by the Archdiocese of Sydney, along with presenting partner, Paynter Dixon. Supporting sponsors include the NSW Government, the Australian Catholic University, the Technical Direction Company, PAYCE, Catholic Super, Bar Coco, the City of Sydney and Chas Clarkson