It's said that necessity is the mother of invention and the COVID-19 crisis has certainly forced industries around the world to think creatively in order to stay in business.
Property developers and project marketers are no exception and have had to adapt the way they operate in light of social distancing restrictions.
"Many sales centres are closed and the ones that are open are really restricting the amount of people that go in," says Bachir El Khoury, founder of proptech company Limpid Property.
El Khoury says the business changes enacted as a result of the COVID-19 pandemic may shift power back into developers' hands as they take an even more proactive approach to attracting buyers.
"Developers and agents are having to reach out to clients rather than being more passive and waiting for people to come to them."
Buyer's agent Mark Ribarsky of Wise Real Estate Advice says he's been impressed with how quickly the industry has adapted to video inspections, online auctions and digitally signed contracts.
"Digital contracts are something that have really taken off," he says. "Prior to COVID-19, I had only ever done a digital contract of sale twice."
Boston Marketing director Rhys Morgan said developers were better placed than real estate agents to tackle the challenges of a country-wide lockdown.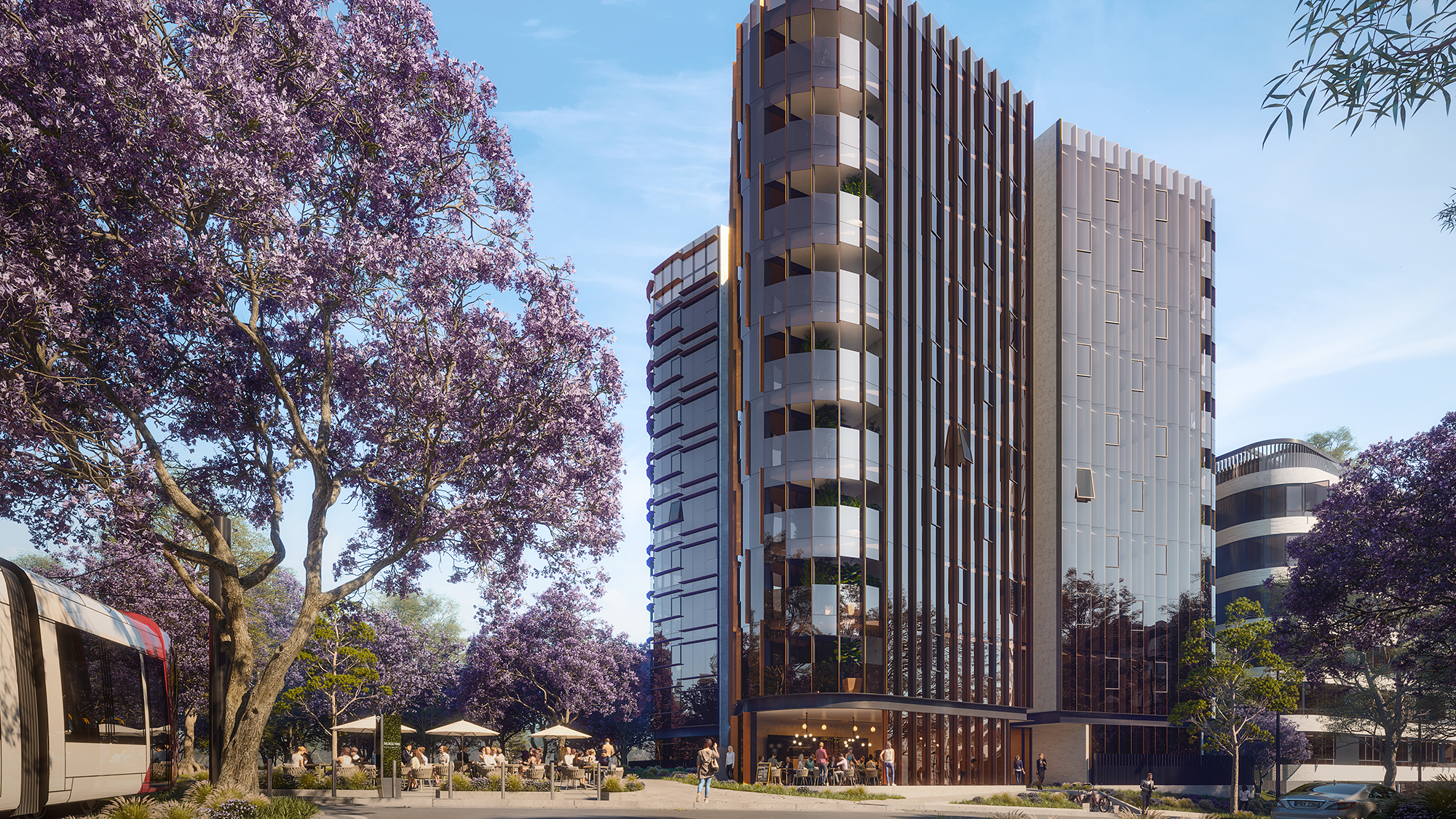 "We were already selling something that is yet to be built," he says.
"So it has been a matter of how do we revolutionise the way we do our business so we're providing compelling enough digital information for people to have the confidence to make a purchasing decision."
Boston Marketing will soon launch an online sales journey for the master-planned community of Melrose Park North.
The new development by PAYCE and Sekisui House is positioned six kilometres from the Parramatta CBD and will boast around 6000 new apartments, a new town centre and retail village, community amenities and significant parklands on completion.
The Melrose Park display suite is still open for appointments, with precautions being taken to ensure the experience is a safe one for visitors.
"The cafe is doing take-away coffees, we have cleaners every day operating throughout the day, we have hand sanitisation stations and we wipe down screens after every inspection," says Morgan.
For those who prefer to conduct their research from home, the new tool will deliver a sophisticated virtual version of the same interactive, in-person experience.
The tool will be launched in conjunction with a new "Share and Earn" program, where registered parties who share a link to the Melrose Park development with others have the opportunity to earn a $5000 gift card reward if their referral results in a purchase.
"It's an idea we've been working on for a long time," Morgan says. "This is a way to spread the word – word of mouth is always the best way to sell a product, we're just putting in protocols to enable that and incentivise people."
Morgan says the key difference between this and traditional referral programs is that referees don't need to be existing buyers within the development to qualify.
"You just need to be registered either online or at our display suite," he says. "We've created a unique link for each registration and if someone books an appointment with us as a result of your referral, it links back to you."