Integrated residential project Harts Landing, developed by PAYCE in collaboration with leading community housing provider, Evolve Housing, has won another award, this time recognised by PowerHousing Australia.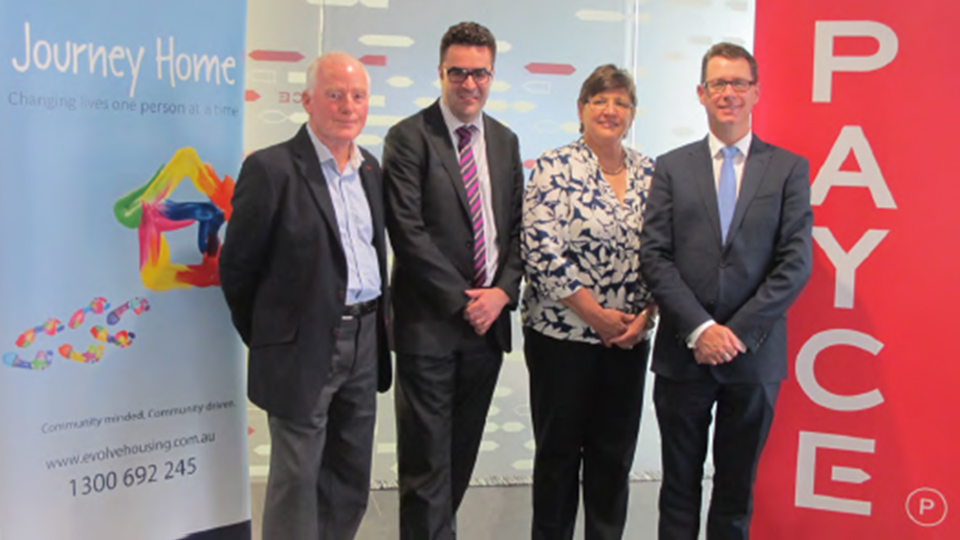 PAYCE and Evolve received a Highly Commended Award in the category of Business Partnership for their collaboration on the innovative integrated housing project at Penrith in Sydney's west.
The project was also recently named best affordable housing development at the 2018 Urban Taskforce Development Excellence Awards.
Harts Landing, located close to the Penrith central business district and Penrith railway station, includes 124 affordable apartments, 10 social housing apartments and 134 private apartments.
The PowerHousing Australia Awards provide an opportunity for members to showcase their staff and organisation's achievements.
The awards not only acknowledge the good work <span style="background-color: #f6d5d9;">completed </span>in the housing sector but also the difference members make to the lives of tenants, local communities, and broader society.
Award winners were announced at the PowerHousing Member Exchange Dinner and Awards Ceremony on Wednesday 22 August 2018 at the National Gallery of Australia, Canberra.
PAYCE Director Dominic Sullivan said it was more recognition for a unique project and a unique partnership.
"It is another well-deserved honour for a ground-breaking project," he said.
"Evolve Housing, led by its CEO Andrea Galloway, showed a lot of foresight in the partnership we forged to deliver this project."
Mr Sullivan said Harts Landing was a unique opportunity to create an integrated housing model that ticked all the boxes for affordability and walkability, being close to jobs, transport, shopping and recreational amenities.
"The development addressed the need for more affordable and social housing in Western Sydney and provides accommodation for more than 500 people," he said.
"The modern apartments are of open plan design with light-filled spaces and all finishes throughout the three buildings are of the same high quality, with no difference between the affordable, social and private apartments.  In addition, all residents have access to the communal spaces that feature barbeques and seating in landscaped gardens," he said.