At the Inaugural Greater Sydney Commission Awards held at the QBV Tea Rooms on Thursday 23th February, 2017, Washington Park was awarded commendation for 'Great Integrated Planning Project'.s.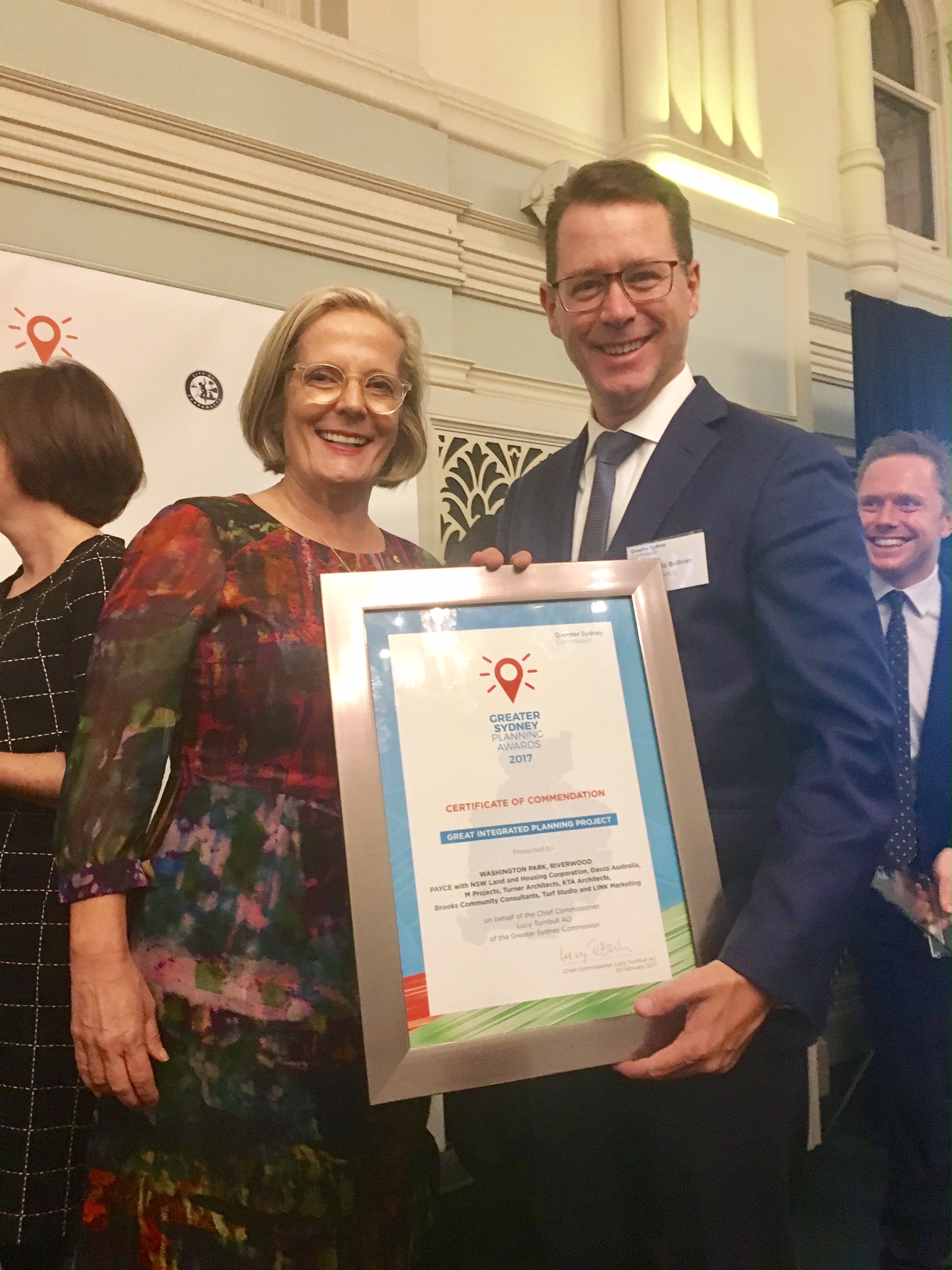 This award reflects the work PAYCE has delivered in partnership with the NSW Government and the reputation we continue to uphold across the development industry.
PAYCE Director, Dominic Sullivan, took to the stage to accept the accolade.
"The collaborative approach and shared leadership between PAYCE and NSW Land and Housing Corporation has been critical to the successful delivery of Washington Park," Mr Sullivan said.
Washington Park is a true transformation project, integrating private and social housing at Riverwood North in Sydney's south-west. The project showcases the urban renewal credentials of PAYCE in building cohesive communities and creating places which exude a strong sense of place and belonging.
"By developing a shared vision we were able to overcome traditional barriers in the planning and delivery of an innovative project that will be referenced as an industry benchmark for many years to come."
PAYCE Chairman and Managing Director, Brian Boyd, noted that collaboration is a key corporate value.
"I'm immensely proud of the collaborative relationship built with NSW Land and Housing Corporation and I believe the project will influence the shape of major new integrated developments across Sydney in decades to come."
Mr Boyd went on to say "This Award recognises our strong and successful partnerships, in this case, with the Department of Family and Community Services, NSW Land & Housing Corporation, St George Community Housing, Canterbury-Bankstown Council and the local community.