Team PAYCE member, David Wall won this year's Porsche Endurance Cup in Pro class and was runner-up in the Pro class of the Carrera Cup Australia Championship after a strong finish to the season on the Gold Coast. He also took out the Pole Award for most poles over the season – three from eight qualifying sessions.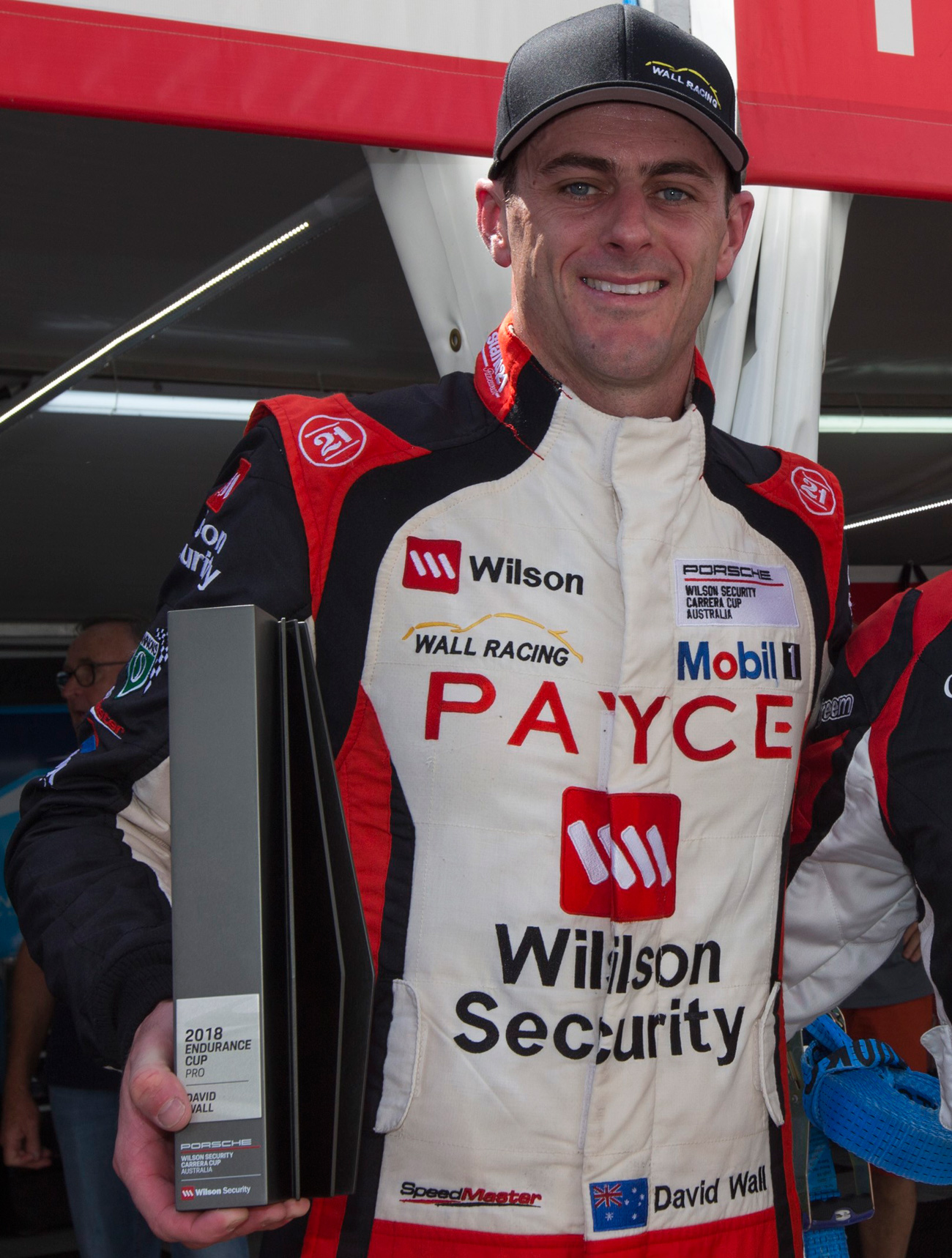 The first race of the weekend at the Gold Coast was the finale for the Endurance Cup after six endurance races through the year and David's strong second placing was enough to hand him the winner's crown.
The Endurance Cup win was consolation for just missing out on the Carrera Cup Australia championship this year after victory in the 2017 Pro class. The longer Endurance Cup races are part of the season's Porsche Wilson Security Carrera Cup Australia rounds at Phillip Island, Darwin, The Bend, Bathurst and the Gold Coast.
David's strong performances through the year meant he was never further back than fourth on the Carrera Cup leaderboard and with good results in the second half of the season, especially at Bathurst and the Gold Coast, he finished overall runner-up in the Pro class. He also posted 12 race podiums, including two wins, from 24 starts in the season.
Driving the #1 PAYCE 911 Porsche GT3, David had a slow start to the season in the two races at Phillip Island, but quickly turned that around at the next round in Darwin, where he was fastest in both practices, then backed that up with fastest qualifier and a win in the endurance race.
In Sydney, he was again fastest in early practice, fastest qualifier and fifth in the longer race. At The Bend, he was second fastest qualifier and came home in second place. At Bathurst, he was second in early practice and held off strong challenges to take another race win. In the Gold Coast finale race he finished second after qualifying on pole, which gave him enough points to take home the season's Endurance Cup.
Fellow Team PAYCE and Wall Racing member, James Moffat also had a good year to finish sixth in the Carrera Cup Australia Championship, clocking up two qualifying poles and a win in his five podium finishes.
Congratulations to David and his hard-working team, who had an extremely busy and challenging year with four Porsches in the Wall Racing stable to look after as well as clients' cars.