The PAYCE Crows Nest Festival was held in ideal spring conditions and thousands of local families and friends flocked to the popular annual event to explore the 200 market stalls, excite their taste buds with the myriad of food offerings and enjoy non-stop live entertainment on four stages.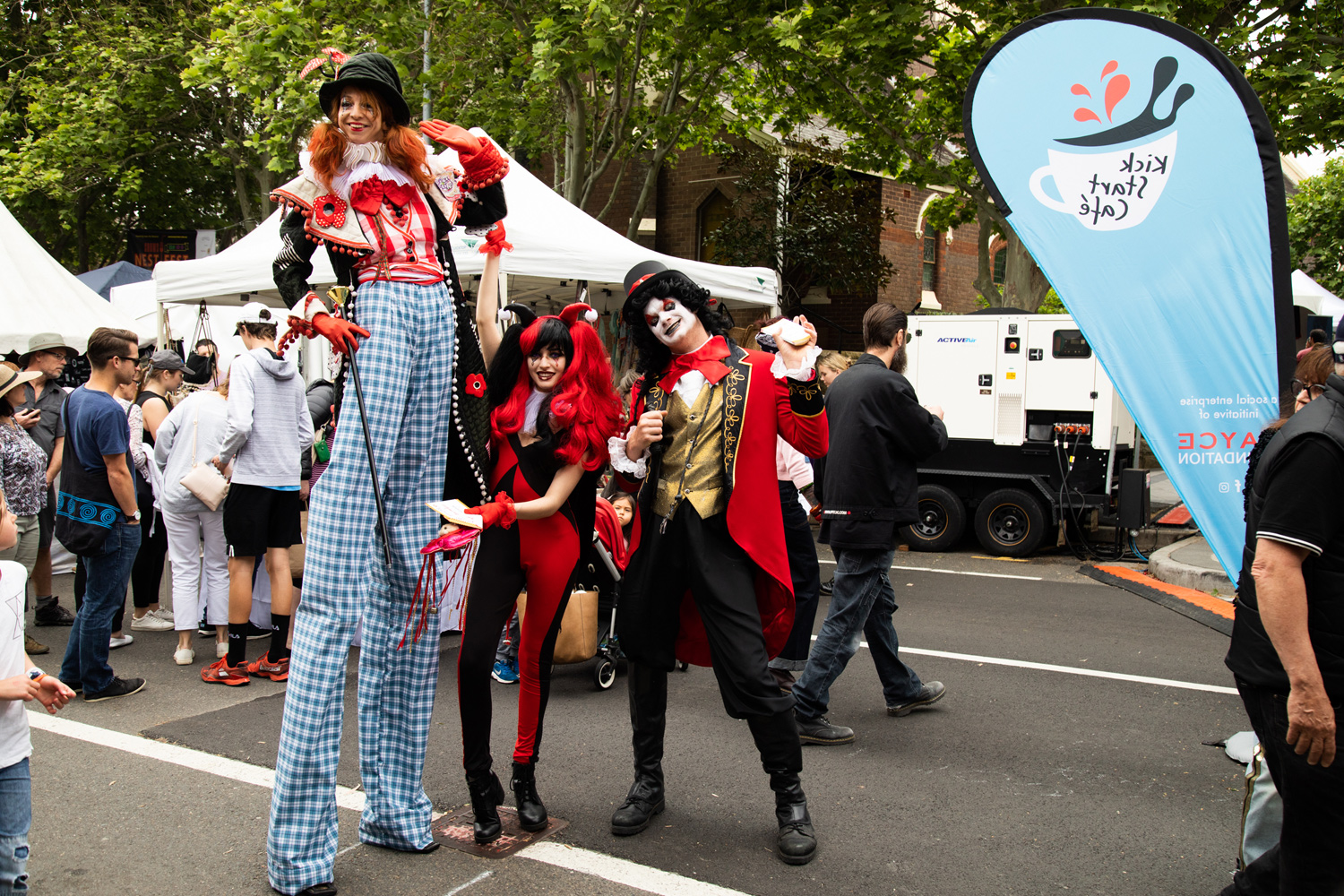 In addition to the many gourmet food stalls, local restaurants, cafes and retailers along Willoughby Road and in the side streets offered specials for the day.
There was a continuous line-up of local youth bands and dance troupes on the PAYCE Schools Band Stage and the PAYCE Dance Schools Stage keeping the crowds entertained.
For the young ones, there was plenty to keep them occupied, including a petting zoo, pony rides, face painting and inflatable rides.
PAYCE was proud to be the naming partner for the 29th running of the event and the PAYCE Foundation organised the KickStart Café to be along to serve up coffees and snacks and to raise awareness of the expanding social enterprise.
PAYCE's latest project under construction, The Albany, located in the heart of the festival's activities, featured a large display marquee, complete with project model and plans.
An eye-catching 911 Porsche GT3 race car, supplied courtesy of Wall Racing and sponsor PAYCE, was parked beside The Albany display. The low-slung sports car proved to be popular with all ages and, as an added treat, Porsche GT3 Challenge driver, Chelsea Angelo was on hand for selfies and to invite people to sit behind the wheel of the 300 kph race car.
One lucky visitor to The Albany Marquee won a prize for two of an all-day guided drive around the South Coast in a classic Porsche that included lunch and a visit to many local tourist attractions.
PAYCE Director, Dominic Sullivan said PAYCE and the PAYCE Foundation were pleased to lend their support to the district's long-running community event.
"The festival's focus is on sharing the community spirit and capturing the village environment of Crows Nest," he said.
"I thoroughly enjoyed my visit and it was great to see so many smiling faces and everyone having a good time.
"The KickStart Café was kept busy all day and hosted a fun barista competition between the many businesses in the area.
"There was lots of interest in our development, The Albany, which will be a fantastic addition to the village when it opens next year."
Mr Sullivan congratulated the organisers, the stallholders and entertainers who made the day a great success.