Sutherland Shire's brand new shopping centre, South Village, on the site of the former Kirrawee brickworks, was given a big tick by its first shoppers today when the retail precinct officially opened for business.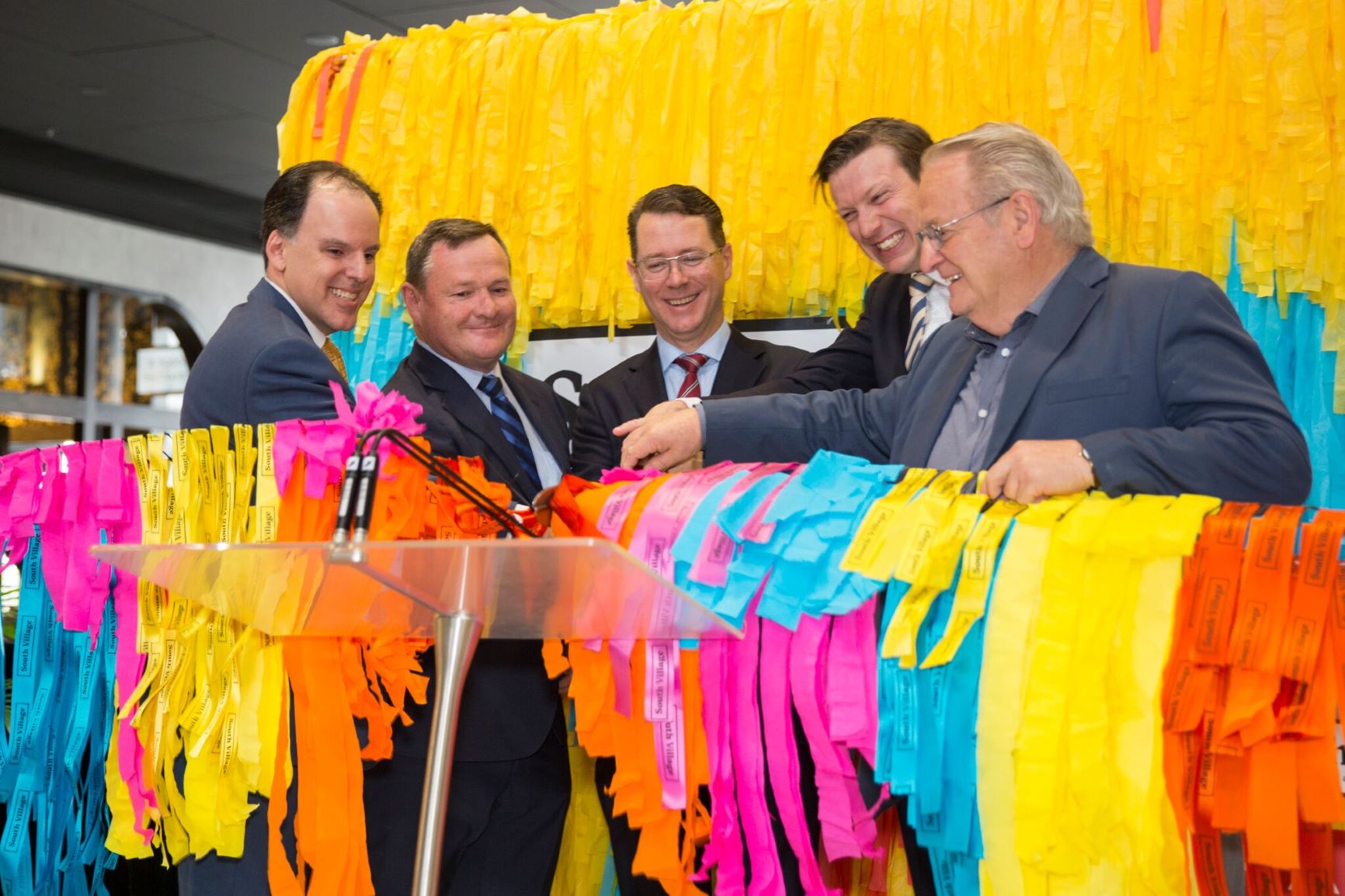 Many people were already in the centre when anchor tenant Coles opened its doors for customers at 7.30 in the morning and they continued to pour into the centre all through the day, with all outlets doing a brisk trade.
The urban marketplace features a wide selection of fresh food, beverage and retail outlets, including restaurants, cafes, fitness and health businesses.
In addition to underground residential parking, there are over 500 public parking spaces with up to three hours free parking.
The mid-morning official opening was marked by a traditional Welcome to Country and a colourful ribbon-cutting ceremony with representatives from PAYCE, Mirvac, DeiCorp and Sutherland Shire Council, along to musical accompaniment provided by the Kirrawee High School Jazz Orchestra.
There were plenty of activities through the day to keep visitors of all ages entertained and the celebrations will continue over the opening week, including live music, face painting, yoga sessions and a pop-up cinema.
PAYCE Director, Dominic Sullivan said the opening of the retail precinct was a wonderful start for the mixed-use development and through next year, residents will begin to move into their new homes as the final residential stages are completed.
"They will enjoy the benefits of this wonderful location and the convenience of shops and businesses right on their doorstep," he said.
"South Village is destined to become a popular community destination, where in addition to having access to a wide range of retail within a short distance of home, the centre will be a great place to meet up with friends for a chat and a coffee."
"The retail precinct is off to a great start today and we were thrilled with the many positive comments from shoppers, who were very impressed with the look and range of shops in the new centre," Mr Sullivan said.