A total of 514 swimmers took to the waters off Cronulla Beach on Sunday 4 February, 2018 to compete in the PAYCE Cronulla Shark Island Swim and the shorter PAYCE Fun Swim organised annually by Cronulla Surf Life Saving Club.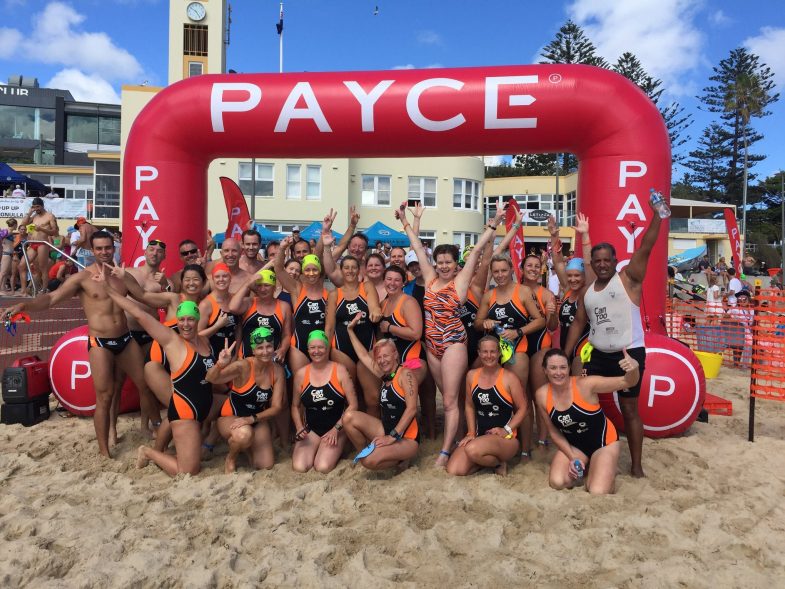 After two consecutive years of last minute cancellations due to hazardous conditions, this year's event went off without a hitch and competitors enjoyed perfect weather and relatively calm seas.
The one kilometre PAYCE Fun Swim attracted 167 starters and was won by female competitor, Emma Southwell of Engadine, crossing the finish four seconds ahead of Lachlan Vitnall.
The main race, the 2.3 kilometre PAYCE Cronulla Shark Island Swim, was won for the third time running by young Jesse Goodyear from Barden Ridge. Back in 2014 Jesse became the youngest race winner at the age of 15.
He beat home 346 fellow competitors, recording a quick time of 31.19 minutes. Jesse fought a close race with up and coming youngster Harry Came who crossed the line just seven seconds in arrears.
First female swimmer to cross the line in the PAYCE Shark Island Swim was Jordan White who finished eighth outright. Emma Southwell backed up her win in the earlier one-kilometre PAYCE Fun Swim to take ninth place outright in the main race.
PAYCE's Director Dominic Sullivan was on hand to congratulate the competitors as they returned to the beach.
Mr Sullivan said PAYCE was proud to be associated with the day, one the Shire's major family-oriented sporting events, having entered into a five-year naming sponsorship in 2014.
"It was a great day weatherwise and I was pleased for the Club, its members and the many volunteers, that the event went off smoothly and that everyone really enjoyed themselves.  It is an event I love attending and once again there was a great span of ages ranging from the very young through to the many veterans who continue to take on the challenge with great enthusiasm and success," he said.
"The youngsters may have taken out the winning honours, but what a standout performance in the senior ranks by the Shark Island event's oldest competitor, 90 year-old Georgene McKenzie-Hicks.
"Georgene is a regular competitor in the event and once again completed the course in a very respectable time," he said.
Mr Sullivan said PAYCE was proud to throw its support behind many sporting and charity events in the Shire. He said the Shire has a wonderful and generous community spirit as evidenced by the strong turnout at events such as the Shark Island Swim and the Sutherland to Surf Walk and Run that PAYCE also supports.
"I congratulate Cronulla Surf Life Saving Club on another great fundraising effort this year and wish the Club and its members all the best in the future," he said.