More than 200 people braved a chilly evening on the longest night of the year to remember the alarming number of homeless people who die on the streets or in shelters.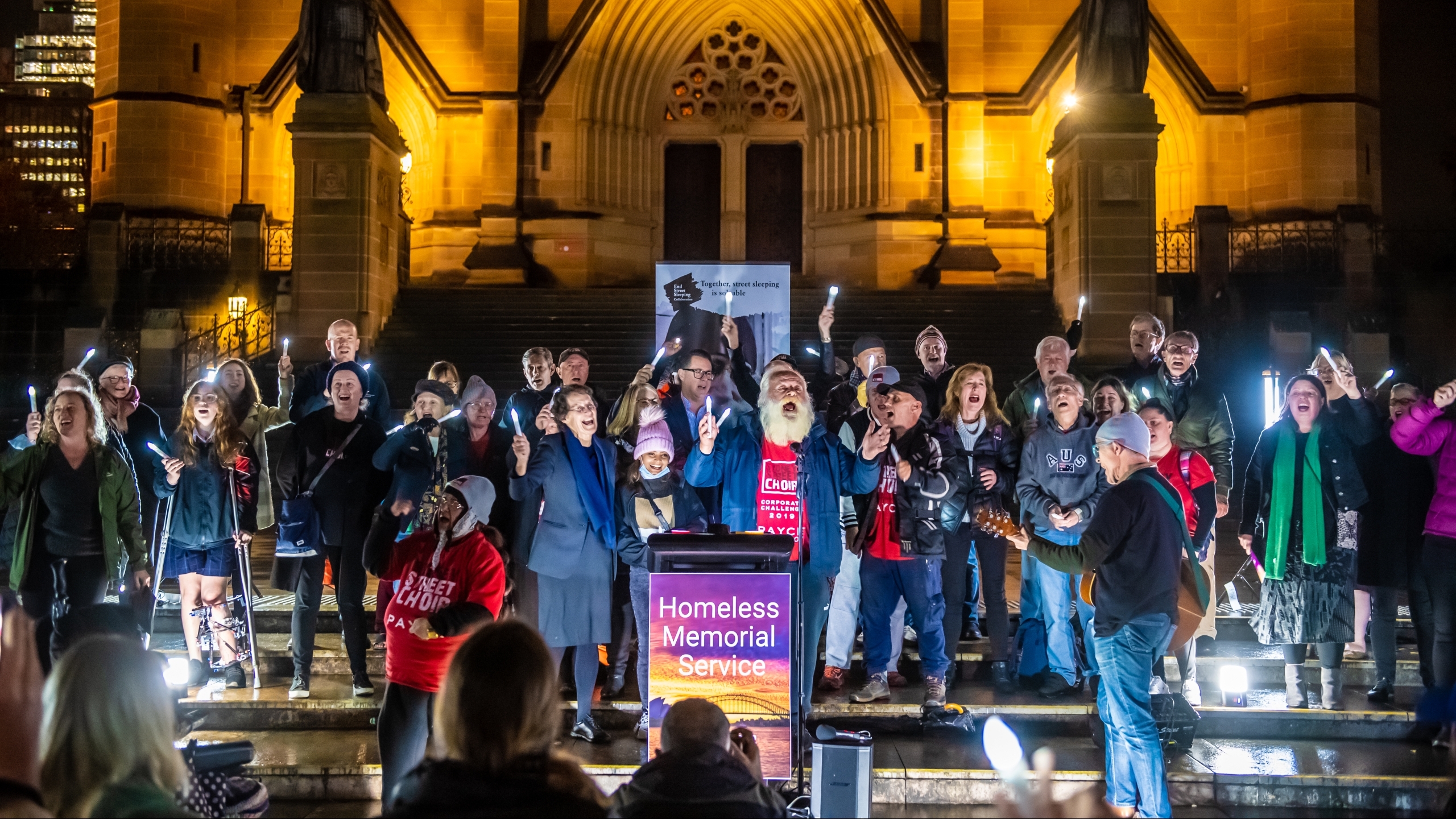 More than 200 people braved the cold to remember homeless people who have passed away. Picture: Courtesy of Catholic Cemeteries.
A very sad truth is that many homeless people who pass away are not commemorated.
The Homeless Memorial Service hit a chord this year, with a good turnout at Cathedral Square in the city of Sydney on the night of the winter solstice, June 21.
The PAYCE Foundation is a supporter of the event through its partnership with the End Street Sleeping Collaboration – the Foundation is the founding philanthropic partner.
Another PAYCE Foundation charity partner, the Sydney Street Choir performed at the service – its uplifting music a service highlight.
PAYCE Foundation and End Street Sleeping Director Dominic Sullivan said it was heartening to see so many people come out for the special service.
"Sadly, and unfortunately for many homeless people who have died during the pandemic, this is their only commemoration,'' Mr Sullivan said.
"The aim of the End Street Sleeping Collaboration is to bring attention to the plight experienced by so many people sleeping rough, and to ensure no-one should be living or dying on our streets. As a community we need to understand that homelessness is solvable.
Mr Sullivan said the service was an opportunity to acknowledge homeless victims and those affected by it including carers, family, friends, outreach workers, volunteers, health workers and community workers.
"We also recognise the dedicated work undertaken by many community, not for profit and faith-based organisations helping those sleeping rough on the streets of Sydney''