Residential drug and alcohol rehabilitation facility Adele House continues to attract accolades, with Coffs Habour builder FM Glenn Constructions taking out a major MBA regional award for its work on the project.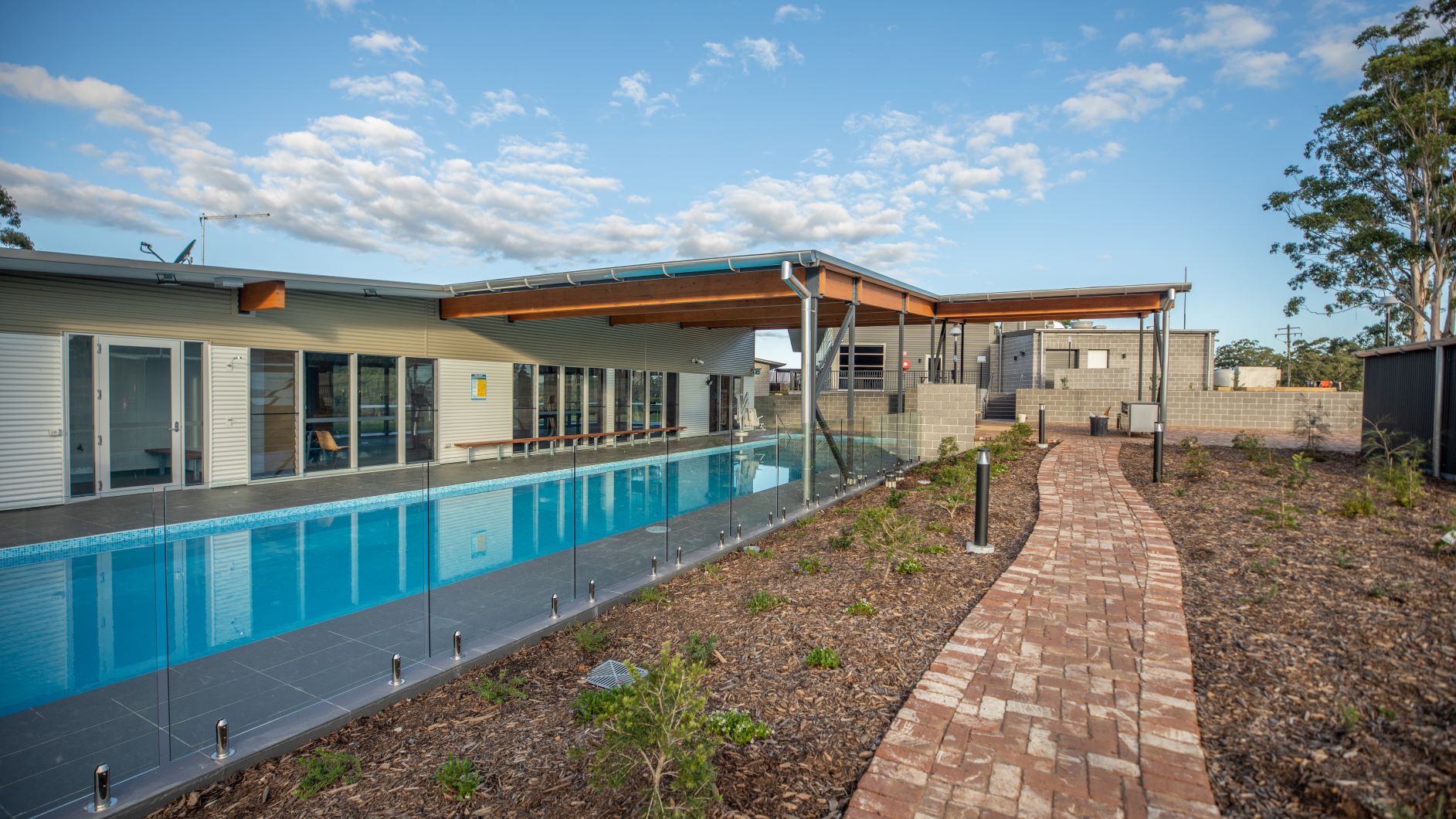 FM Glenn Constructions won the $10-$12 million building category at the Northern Region Awards held at Tweed Heads.
The state-of-the-art rehabilitation centre was officially opened by the former Treasurer and current Premier Dominic Perrottet in October 2020.
The PAYCE Foundation and the NSW Government jointly funded the $10 million centre which includes 40 beds in 20 purpose-built rooms, large commercial kitchen, recreation area, gym and swimming pool.
The judges commented on the honed blocks, large floor tiles and use of ply ceiling panels.
The centre is situated in the picturesque Bucca Valley near Coffs Harbour, and is adjacent to the PAYCE Foundation's social enterprise, the Adele Training Farm which is a commercial blueberry and blackberry farm.
PAYCE Foundation Director Dominic Sullivan congratulated FM Glenn Constructions on the award.
"This much-needed project was a long-time in the making and thanks to the efforts of FM Glenn and the entire project team, we were able to bring it to reality,'' Mr Sullivan said.
"The FM Glenn team, with local knowledge, contractors and staff were able to take a bold vision for a facility without peer in the rehabilitation industry and make it a reality.
"The finished product really does speak for itself, but we are grateful for the dedication of the FM Glenn team.
"The centre has already helped hundreds of men control their addiction, get their life back on track and return to society and make a valuable contribution.''
The PAYCE Foundation is planning to build a women's drug and alcohol rehabilitation at Moonee Beach near Coffs Harbour.
The new facility will assist meet the critical shortage of services on the mid north coast.
It will include 20 bedrooms, kitchen/dining facilities, gymnasium and ancillary office and counselling rooms.