NSW Minister for Families, Communities and Disability Services Gareth Ward has toured the newly-opened Parramatta Women's Shelter which provides crisis accommodation for families escaping domestic violence.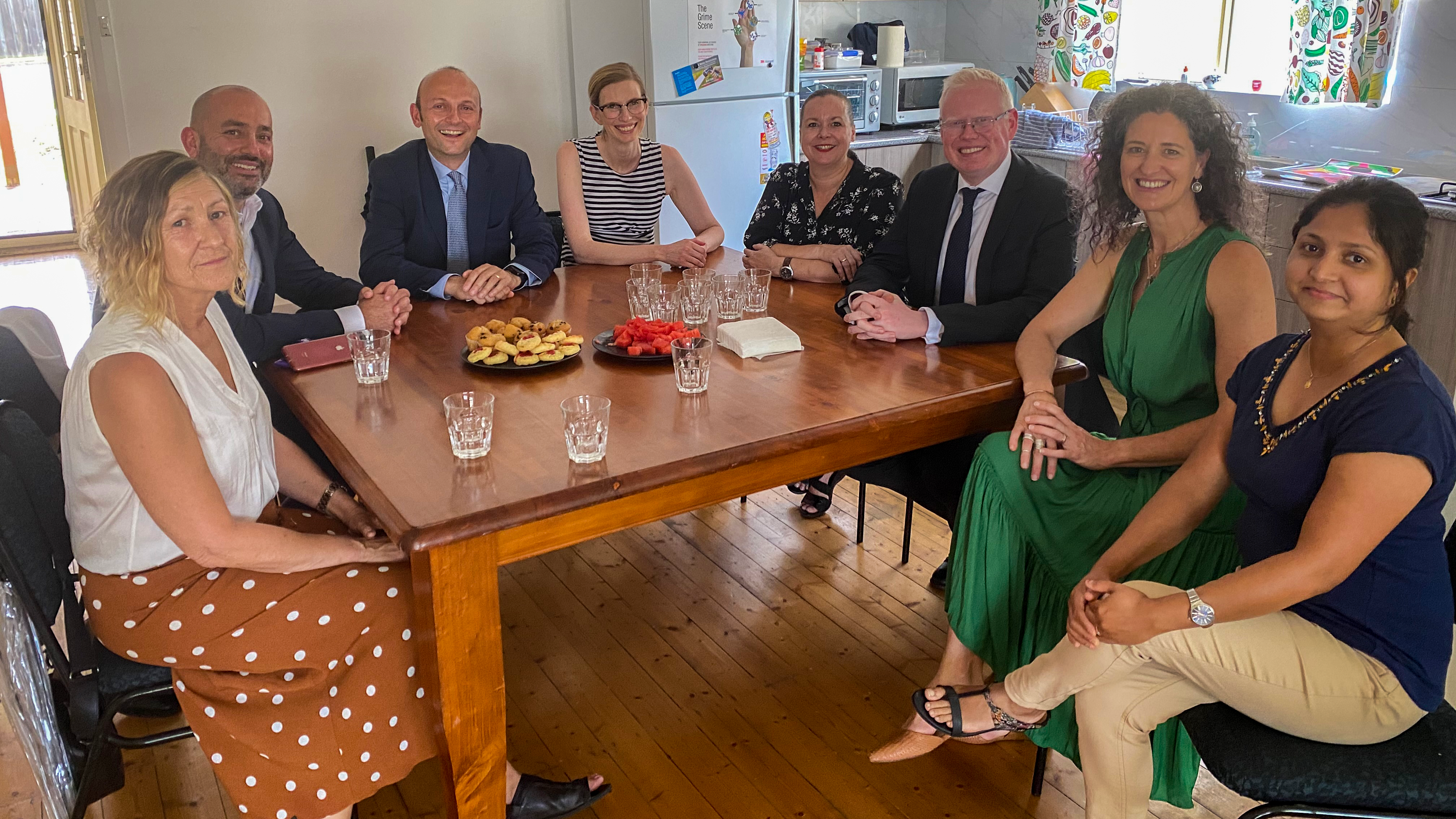 Minister Gareth Ward with members of PAYCE Foundation and Women's Community Shelters.
The PAYCE Foundation has donated the use of three dwellings in western Sydney to get the service operated by Women's Community Shelters up and running. Women's Community Shelters currently operates seven shelters across Sydney, with two more shelters in planning and development.
The Payce homes can cater for three large families which is unique in crisis accommodation. The setup of the homes also allows for women and their teenage children to be accommodated, which is also rare in emergency accommodation. 
Minister Ward praised the project as an excellent example of collaboration delivering a much-needed service.
The PAYCE Foundation has also partnered with Women's Community Shelters and Bridge Housing to provide transitional housing for women and their children post-crisis.
PAYCE Foundation Director Dominic Sullivan said the project highlighted the opportunity across Sydney for the meanwhile use of underutilized or vacant property.
 "There are a lot of homes and properties in Sydney that are currently vacant – and we would encourage more of our industry partners to consider assisting great organizations like Women's Community Shelters," he said.