News

V8 Supercars Workshop A Big Hit With F1 In Schools Students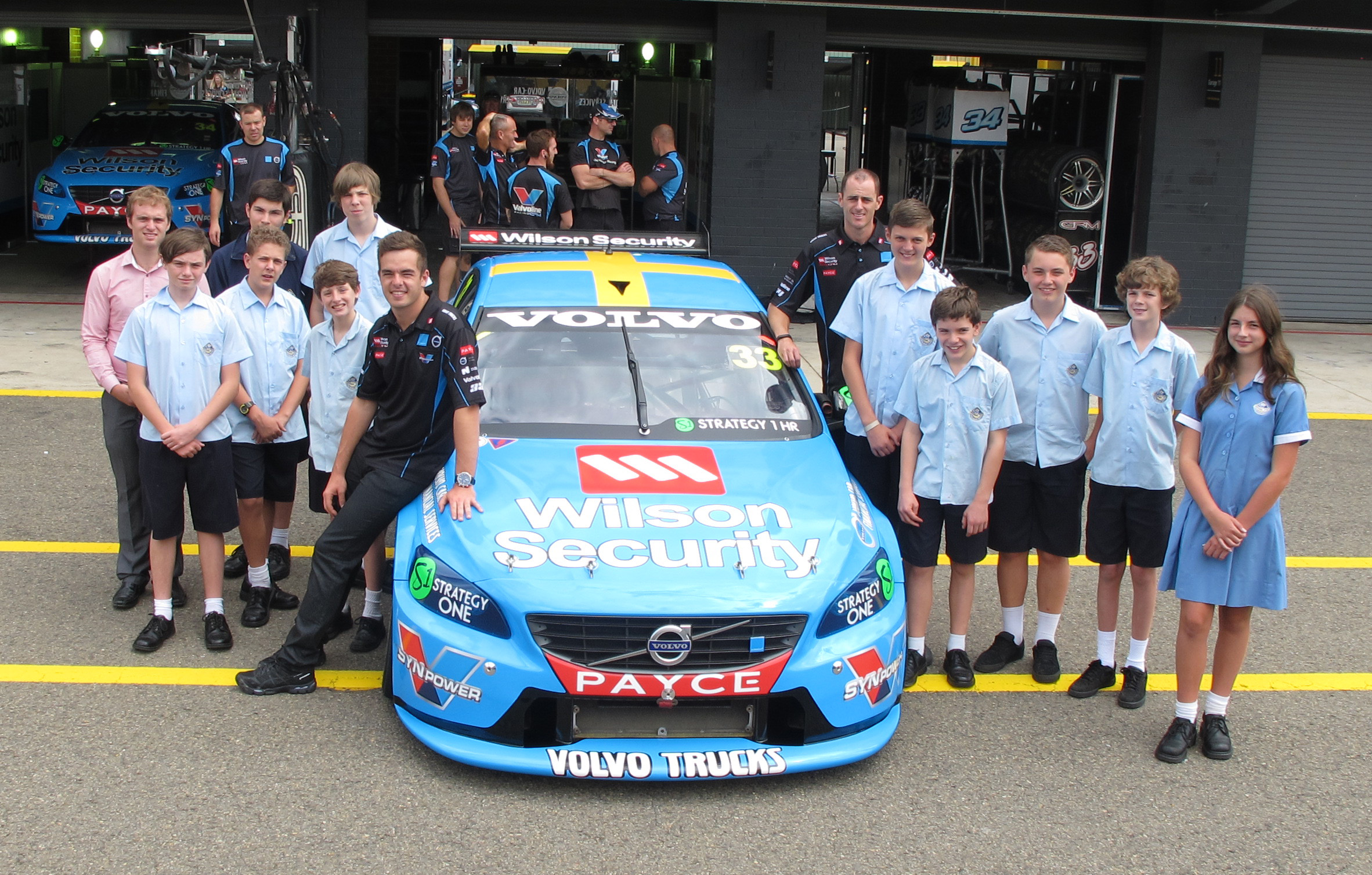 Ten students from Engadine High's FI in Schools Challenge teams were treated to a great experience by corporate supporter, PAYCE, who arranged a private workshop with one of the leading V8 Supercars teams, Wilson Security Racing GRM, last Friday (6 February) at Eastern Creek's Sydney Motorsport Park.
The Melbourne-based V8 Supercars team, who builds and races two Volvos, were in Sydney for the weekend for pre-season testing at the track.
A leading Australian property company, PAYCE is a strong supporter of many Shire community and charity groups. PAYCE also supports Australian motorsport and is a corporate sponsor in 2015 of both the Engadine High's F1 teams and the V8 Supercars race team.
PAYCE Managing Director, Brian Boyd said he was grateful to GRM owner, Garry Rogers and his team for taking time out of a very busy schedule to explain their operation and show the students around the cars.
"From all accounts both the students and the race team thoroughly enjoyed the experience and the students were able to pick up some valuable pointers for their 2015 Challenge," he said.
During the visit, Ray Robbins from GRM explained the pit garage set up and the various pieces of equipment used in the course of a meeting. GRM Engineer, Jacob Raynor led an inspection of the race cars and described the features that determine the performance of the cars.
A highlight of the visit for the students was meeting and having their photo taken with the two V8 Supercars drivers, Scott McLaughlin and David Wall.
Engadine High School is one of the best performing Australian schools in the competition, winning the National titles in 2012 and 2013 and then going on to compete in the World Titles in Abu Dhabi and Texas, where they placed fourth and fifth respectively.
PAYCE's General Manager, Dominic Sullivan said his company was keen to follow the progress of the school's F1 teams as they designed and tested their cars in the lead-up to the first round of the Challenge later in the year.
"The school already has a well-earned reputation for success in past Challenges and we are pleased to encourage and lend support to such a talented and determined group of young students competing this year," he said.