News

Riverwood Packed Out for Harmony Day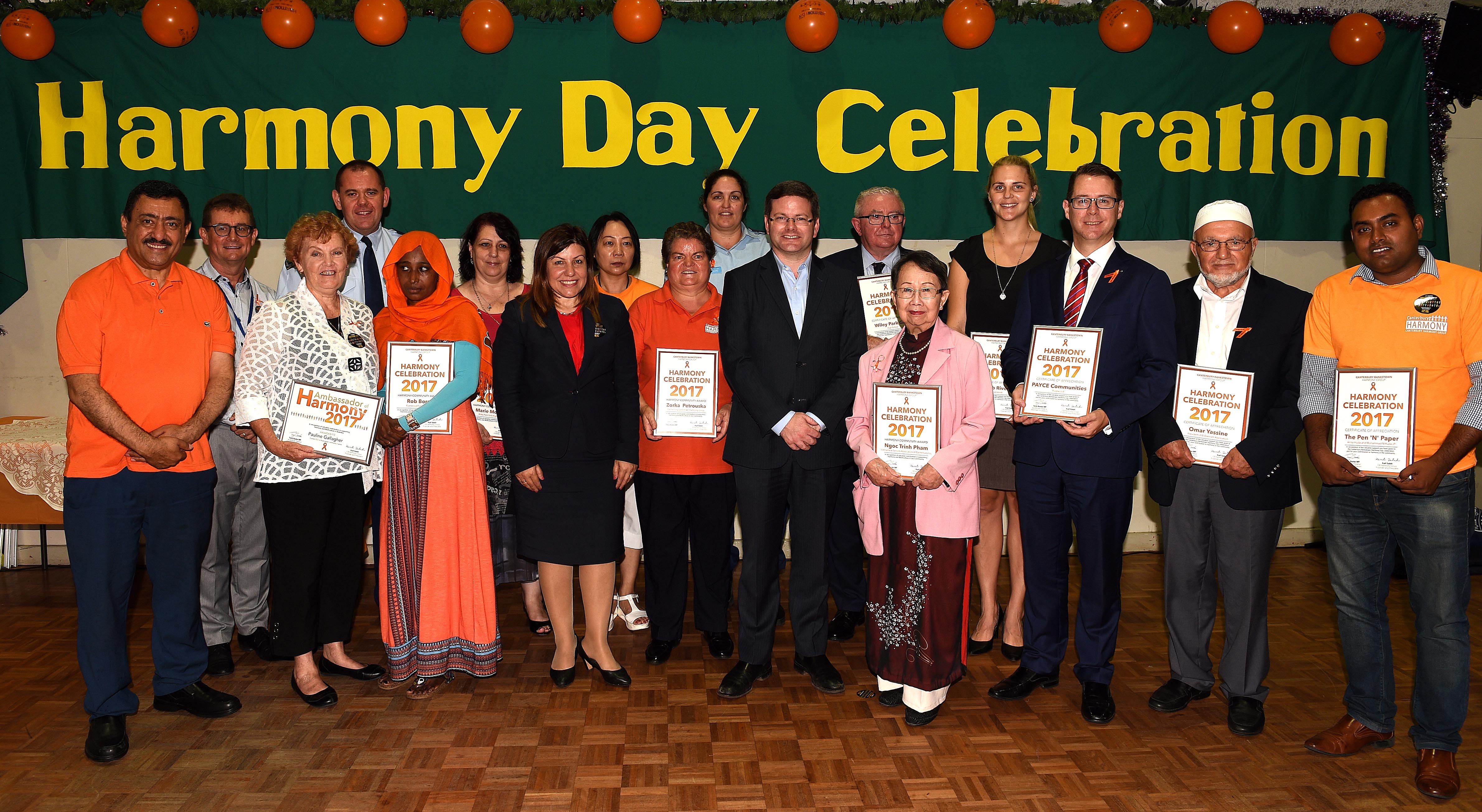 22 March 2017 –  It was standing room only at the Riverwood Community Centre as locals celebrated this year's Harmony Day with a showcase of vibrant mix of cultures.
More than 200 people filled the Riverwood Community Centre despite the forecast of inclement weather.
Once again the civic event was organised by the Canterbury-Bankstown Harmony Group with the theme this year, 'Building Community Harmony'. The Group represents 16 diverse community groups and was also supported by Canterbury City Council, local schools, businesses and a host of volunteers.
The spectacular show of community talent included performances from Indigenous, Greek, Bangladesh, Chinese, Vietnamese, Korean and Pacific Islander groups.
The Riverwood Primary School choir set the tone for the celebration singing the National Anthem followed by a great rendition of the iconic song: 'We Are One'.
Special guests included the Member for Oatley, Mark Coure and the Member for Canterbury and Shadow Minister for Multiculturalism Sophie Cotsis.
The commander of Campsie Police, Michael McLean spoke of the great bond that exists in the local community.
Former Riverwood Community Centre CEO Pauline Gallagher received special recognition at the event, named as the Harmony Day Ambassador.
Sponsors and supporters of the Harmony Day event were presented with Certificates of Appreciation and special Harmony Day Awards were handed out.
PAYCE Director Dominic Sullivan said the Riverwood Community stood as a wonderful testament to multiculturalism.
"This is our sixth year of involvement in the celebrations as a corporate sponsor and once again it was a privilege and a pleasure to be invited along to join in the festivities," he said.
"We were welcomed into the community with open arms and we are delighted to play a role in welcoming new and existing members to the community.
"The performances we have seen here today show what inclusiveness is all about and the great benefits it brings."
"I totally enjoyed the entertainment and welcomed the opportunity to catch up with many of the people who helped make the day such a great success, "Mr Sullivan said.