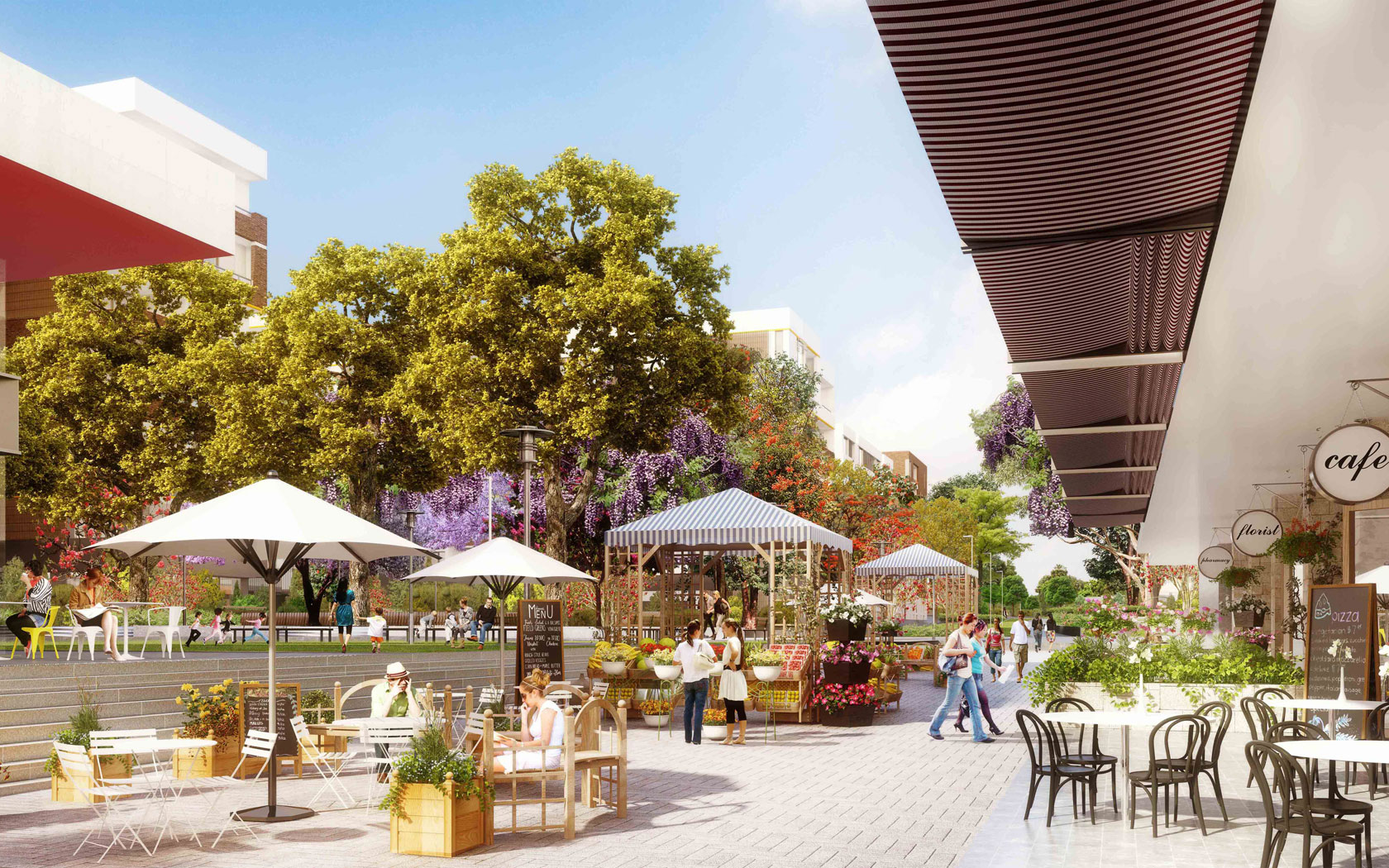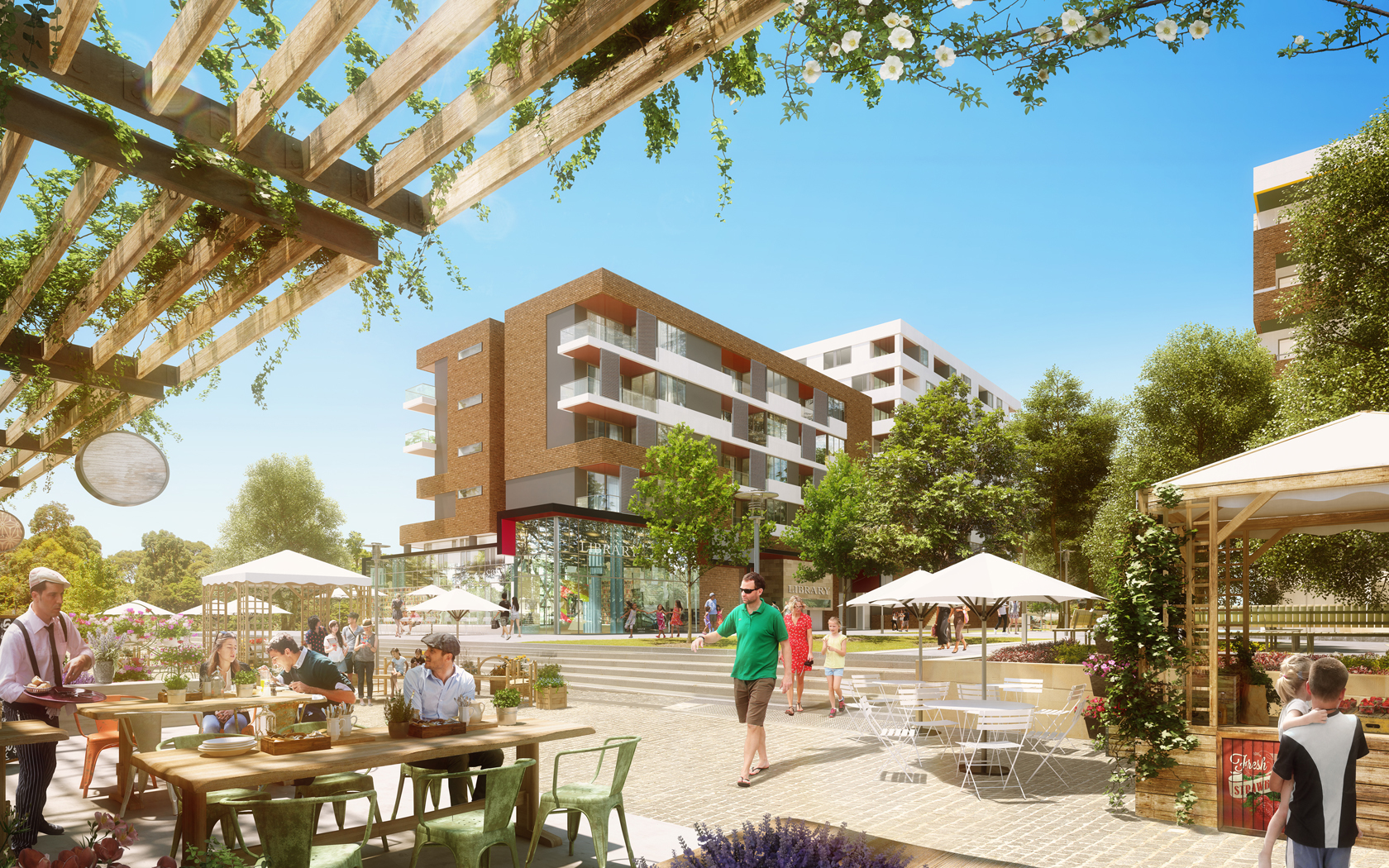 Washington Park Market Square
Scroll for more
The Market Square at Washington Park will be a place to relax, unwind and smell the roses.  Drawing inspiration from the great squares of the U.S. and Europe, it seeks to provide a focal point for the community where residents, visitors, families and friends can socialise and tend to their needs in a village like atmosphere.
Meticulously planned down to minute detail, Market Square perfectly blends practical with pleasure.  A selection of proposed shops line one side, offering a convenient place to buy groceries, have a coffee or sit and watch the world pass by, while opposite will be a library where you can catch up on reading or undertake some quiet study.
Market stalls on the weekends will sell fresh, organic fruits and vegetables or you could just order breakfast from one of the local cafes with outdoor dining.  Going well beyond providing mere convenience, Market Square is sure to bring pleasure and a real sense of belonging.
Project Summary
Market Square
Including restaurants and cafes
Library
On street parking
Public transport of bus and train close by
Register your interest in this exciting new project coming soon from PAYCE