News

Melrose Park Community Cup Boosts Charity Coffers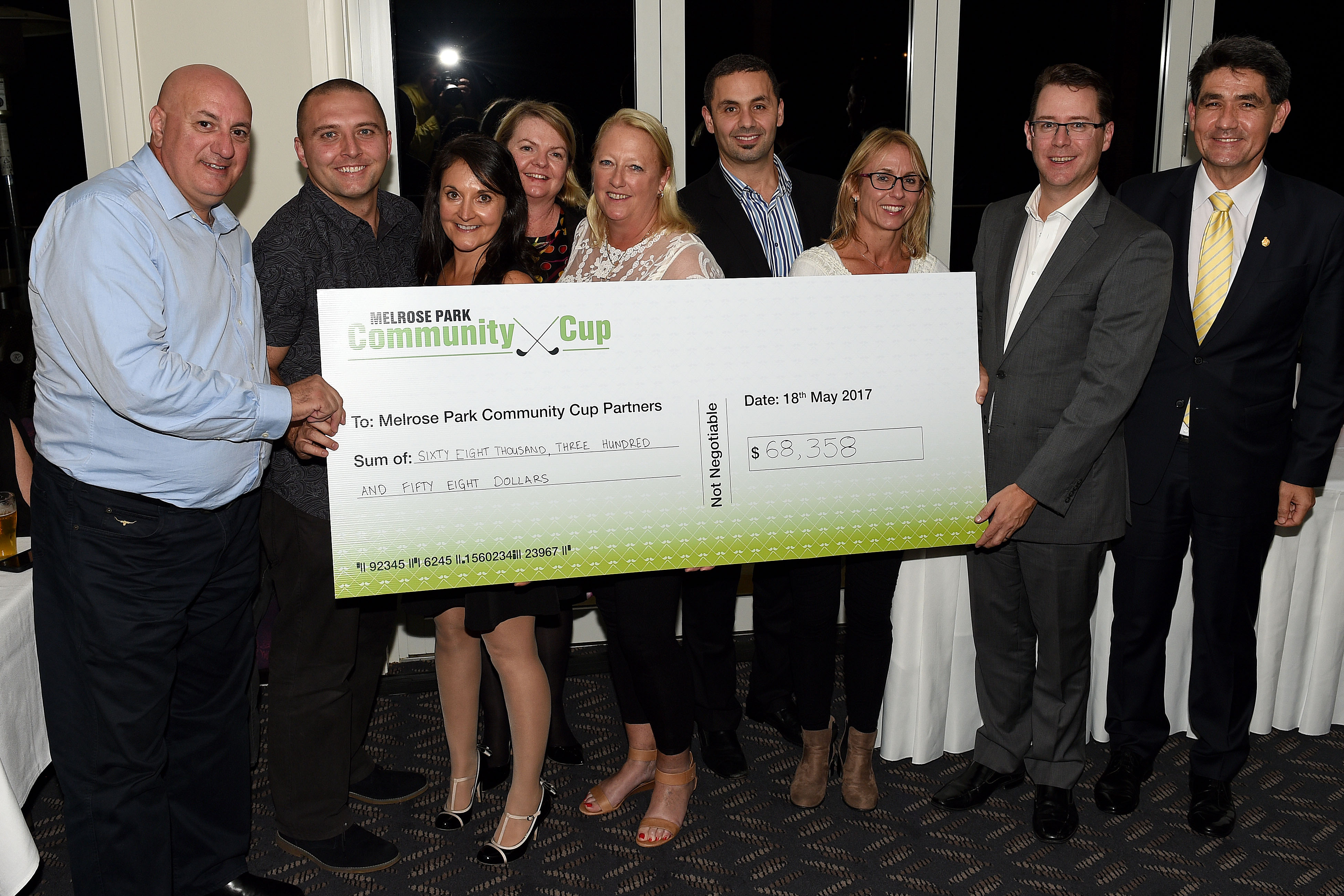 18 May 2017 – A record field hit off in the Melrose Park Community Cup at the Ryde Parramatta Golf Club on Thursday, raising more than $68,000 for six local community groups.
It was a full day of golf with one hundred and forty players and two-hundred and fifty people also attended the Melrose Park Community Cup Fundraising Dinner.
The Inaugural Melrose Park Community Cup was organised by a Community Committee which includes representatives from all six participating local groups; West Ryde Rovers Sports Club, Melrose Park Public School, St Michael Catholic Primary School, Riverside Baptist Church, Touched by Olivia Foundation and Ermington United Sports and Recreation Club.
The community event was sponsored by leading property and investment company PAYCE and residential property developer and builder Sekisui House Australia which are planning a renewal project at Melrose Park.
Speaking before hitting off, the founder of Touched by Olivia Foundation, John Perkins said the event provided a great boost to local community groups supporting the local community.
Mr Perkins lost his daughter Olivia 10 years ago, at just 10 months, to a rare disease.
"With the help of so many supporters we have been able to find a cure to the disease," he said.
Mr Perkins said during their daughter's illness he realised that many sick or disabled children did not get the chance to play.
"We set about building inclusive play spaces which all kids can enjoy.
"They look exactly the same with kids playing side by side."
Mr Perkins said the partnership with PAYCE and Sekisui House Australia was a good fit for the charity.
West Ryde Rovers President Karen Waud, said the golf day was a fantastic community event.
"We will use to the proceeds of the day to help run our Mini Roos football competition.
"We will also use the money for training days for both our children and coaches.
"It costs a lot to run these programs and this money will help greatly."
Danielle Davis, from the Melrose Park Public School P&C, said the success of the day showed what a great community spirit existed in the area.
"We had great involvement from the school and the money raised will be of great assistance."
"PAYCE and Sekisui House Australia provided great support to the event."
She said the school was raising funds for learning support programs, playground equipment, seating and bubblers.
PAYCE Director Dominic Sullivan said the company with Sekisui House Australia was proud to sponsor the event.
"All of the groups play an important role in the community, ensuring a great quality of life," he said.
"We look forward to continuing to support these great organisations into the future."
For further information contact Mark Sutton 0407 918 836.