News

Light Up St Pat's features in Parramatta's Winterlight Festival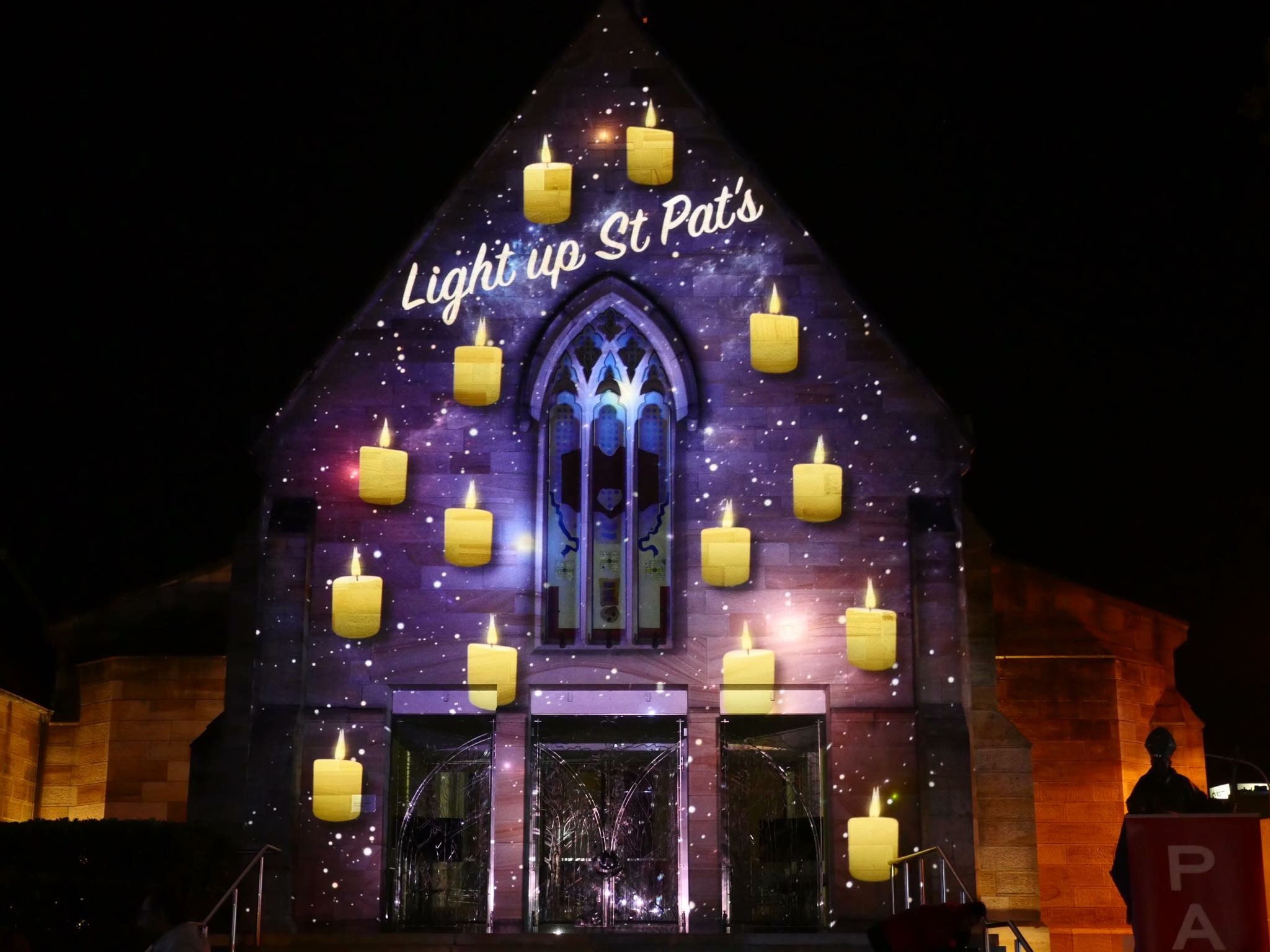 27 June 2017 – St Patrick's Cathedral will join in the festivities at this year's Winterlight Festival in Parramatta with a spectacular Light up St Pat's sponsored by PAYCE light show and performances by local groups.
The Winterlight Festival, held in Prince Alfred Square, is in its eighth year and attracts over 100,000 locals and visitors to its wide range of activities for all ages. This year the festival will be held over 10 days from Friday 30 June to Sunday 16 July.
The façade of St Patrick's Cathedral will be the canvas for beautiful colour projections depicting images reflecting the theme of HOPE between 6pm – 10.00pm from 30 June to 9 July.
Nightly pastoral programs are also planned that will include performances from the local parish, school and youth groups.
PAYCE Director, Dominic Sullivan said PAYCE was proud to partner with the St Patrick's Cathedral and Parramatta City Council to present this exciting addition to the popular annual Winterlight Festival program in Parramatta.
"It is a wonderful initiative on the part of the Cathedral to bring communities together to enjoy this popular event and importantly spread the message of hope," he said.
"PAYCE has for some years been associated with a similar light show in the forecourt of St Marys Cathedral as part of the Christmas celebrations in the Sydney CBD and I am confident the Light up St Pat's event will be equally enjoyed by families and friends."
The Winterlight Festival will include many of the popular winter attractions from past years plus some new ones.
This year for the first time, visitors will be able to enjoy a snow fight with real snow and for those looking for thrills can ride on a 28 metre long ice slide.
Family favourites such as the illuminated ferris wheel, ice dancing and Sydney's largest open air ice rink will return, along with the alpine village themed food stalls.
For the little ones, they will have their own mini ice rink complete with penguin assistants to help keep them on their feet.
For more details of what's on and where to buy tickets for special deals visit www.winterlight.com.au
ends
Media contact: Bill Smith 0412 446 058