News

Experience the magic of Christmas at the LIGHTS OF CHRISTMAS presented by PAYCE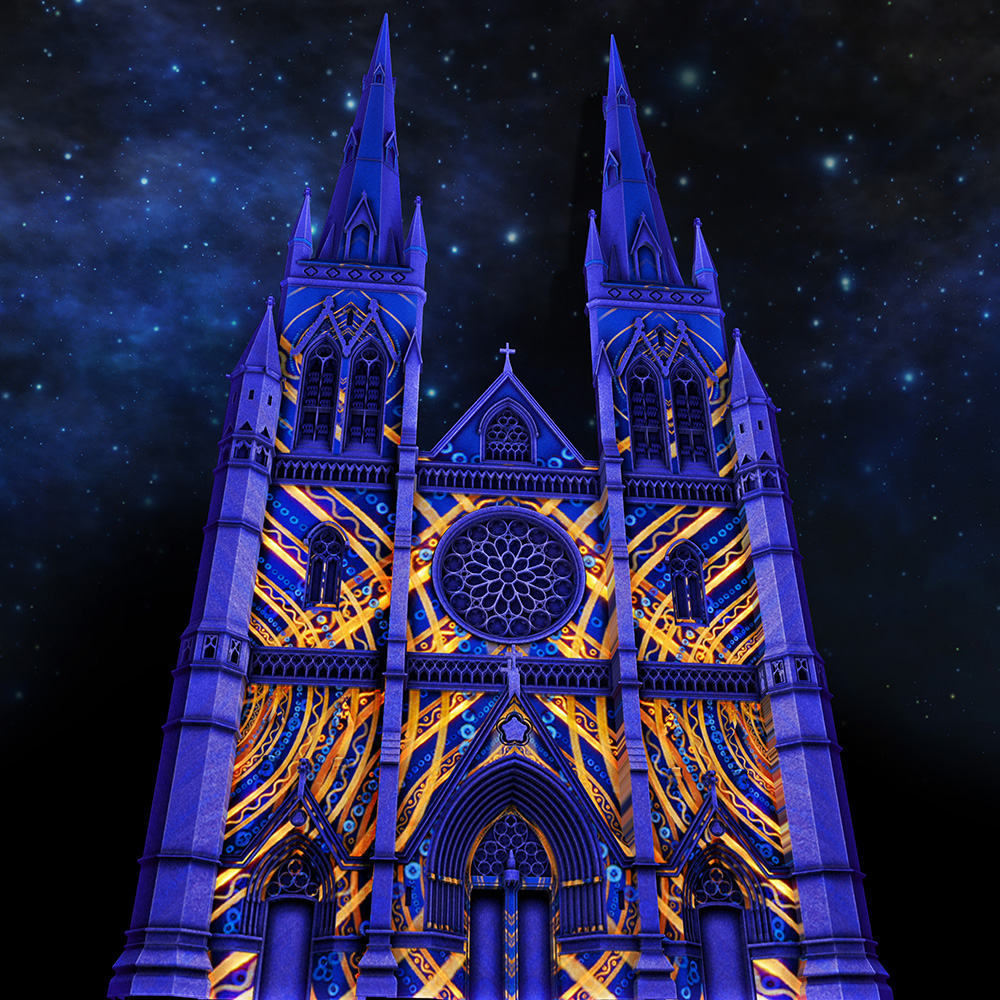 The St Mary's Cathedral forecourt will again be the centrepiece of a stunning free light and sound show created by AGB Events, as the iconic building lights up Sydney and captures the imagination of audiences with Lights of Christmas presented by PAYCE from 8 – 25 December.
Bring the whole family to view the Fantasia-style animation of the classic Christmas favourite The Nutcracker Suite. Watch as Clara and her friends play and dance around the magnificent facade of St Mary's Cathedral which will be transformed into a magical castle with light and sound projections.
The projections provide a stunning backdrop for a public celebration of Christmas using interactive storytelling and a beautiful combination of creativity and technology to connect with the audience. This free event now in its eighth year is a Christmas calendar must for children, parents, grandparents, siblings, friends, and travellers alike.
At the commencement of the show at 7:30pm each evening, choirs from across Sydney will perform live Christmas carols on the steps of Sydney's grandest Cathedral. The classic and timeless Joy To The World is te 2016 theme song with is guaranteed to get visitors in the Christmas spirit.
Continuing its beloved tradition, spectacular images of the Madonna and Child from some of the great arts masters will adorn the Cathedral's façade following The Nutcracker Suite.
Lights of Christmas presented by PAYCE has been a much-loved event on the Sydney Christmas calendar since 2009, providing a destination for Sydneysiders to gather loved ones in a public space and celebrate the season of peace, joy and goodwill. Last year's Lights of Christmas attracted crowds of over 300,000 people and this year is expected to see an even greater boost in attendance.
"PAYCE is delighted to be associated with an event for families and friends that embraces the same spirit of community which PAYCE is committed to delivering through its own projects." Dominic Sullivan. General Manager of PAYCE Consolidated Limited.
The Lights of Christmas is created and produced by AGB events, hosted by the Archdiocese of Sydney, with Presenting Sponsor PAYCE and Education Partner the Australian Catholic University.
"We are delighted to create and produce the Lights of Christmas which have become a Sydney tradition for Christmas celebrations" Anthony Bastic, Director AGB Events
LIGHTS OF CHRISTMAS presented by PAYCE
DATE: Thursday 8 December to Sunday 25 December 2016
TIME: Every day, 7.30pm to 12am
LOCATION: St Mary's Cathedral Square, College Street, Sydney
PRICE: Free
WEBSITE: www.lightsofchristmas.com.au
SOCIAL MEDIA
Facebook www.facebook.com/LightsofChristmasSydney
Twitter  @LightsofChrstms
Instagram www.instagram.com/lightsofchristmas
MEDIA ENQUIRIES
Jacqui Bonner, Jacqui Bonner Marketing + Management
0411 473 198 or jb@jacquibonnermarketing.com