News

Engadine High's F1 racers win multiple awards at National Titles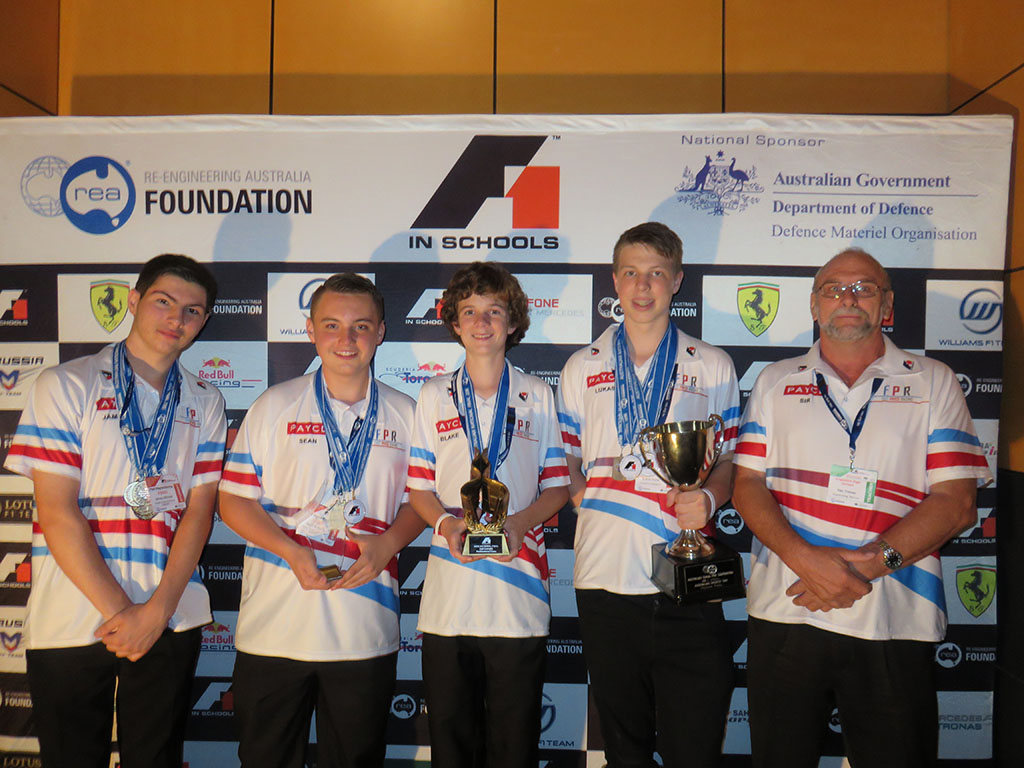 7 March 2016
The FAST PAYCE RACING team from Engadine High School competed in the F1 in Schools Technology Challenge national titles in Penrith last week picked up three major awards and finished runners-up in the national championship.
The PAYCE sponsored team of Blake Williams (Team Manager), Lukas Foyle (Resources and Research Manager), James Mitreski (Design Engineer) and Sean Sultana (Graphics Designer) qualified for the national titles after winning the regional and state finals in the Junior Professional class.
The team won the highly sought-after perpetual trophy for the fastest time of all the teams, as well as awards for the Best Manufactured Car and the Most Energy Efficient Car. They were also finalists in the categories of Best Managed Enterprise, Best Computer-Aided Design and Best Engineered Car.
Engadine High's principal, Joanne Jarvis said she was exceedingly proud of the achievement of the young team and their mentor Ray Treloar.
"The competition really tests their tenacity and creativity and is a lifelong experience," she said.
Mr Treloar said the performances by the Year 10 boys were outstanding and it had been a privilege to mentor them again this year.
"Their performances were all the more exceptional as they had to compete against the next level of teams in the Senior Professional class," he said.
"We thank everyone at the school, the parents and our sponsors who helped throughout the competition, especially PAYCE who supported us last year and again this year," Mr Treloar said.