News

East Village Wins Another International Award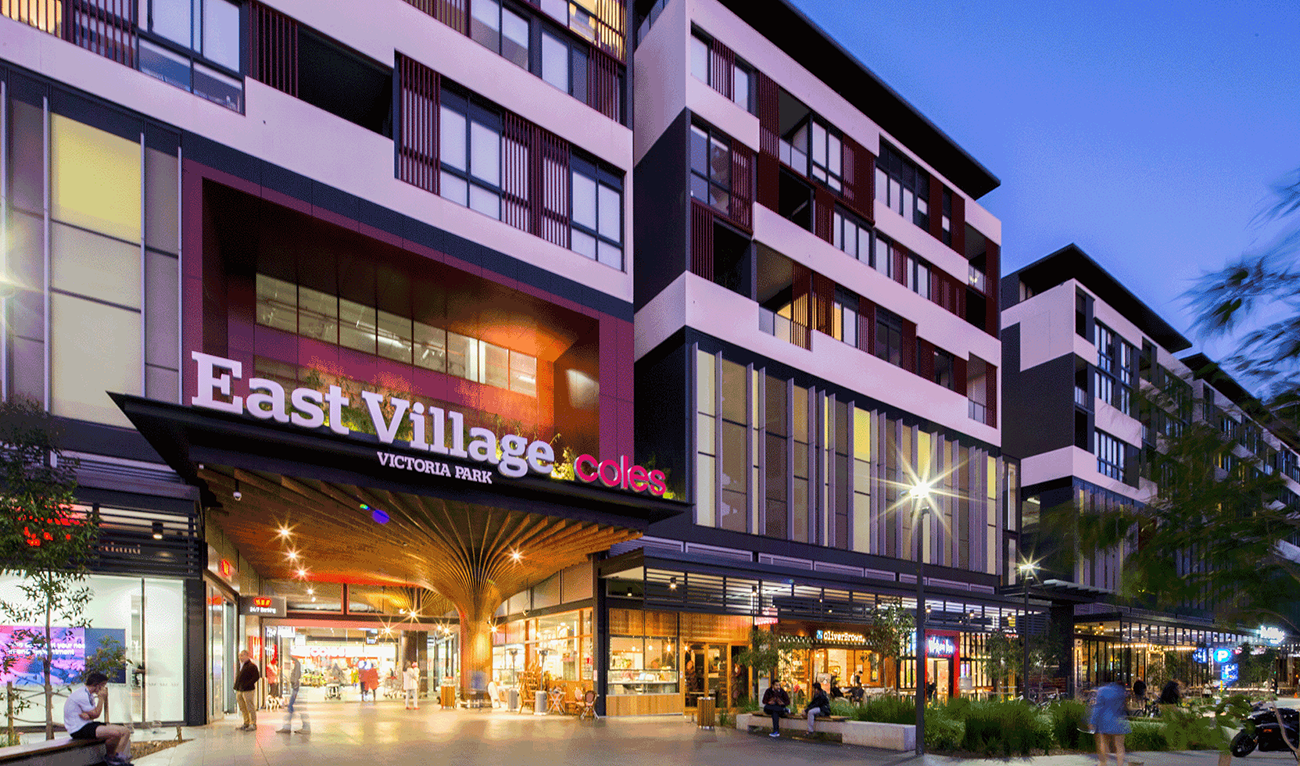 23 May 2017 – Leading property and investment company PAYCE today announced that East Village at Victoria Park has been awarded an Honorees for Design/Development in the 2017 ICSC VIVA awards held at the Westgate Hotel in Las Vegas.
The ICSC VIVA (Vision, Innovation, Value, Achievement) Best-of-the-Best Awards recognises the most outstanding examples of shopping centre design and development, sustainability, marketing, and community service worldwide.
All gold winners in the International Council of Shopping Centres (ICSC) regional awards program are automatically entered to the prestigious global awards program.
East Village, which opened in 2014 and has been co-owned with Mirvac Retail since 2015, won the Gold Award in the 2016 ICSC Asia Pacific Shopping Centre Awards in the category of New Developments under the section of "Design and Development Excellence" at the Shangri-La at Fort in Manila. The centre was also ranked first in the 2016 Shopping Centre News Little Guns Awards, achieving the highest annual turnover per square metre (MAT/m2) against national shopping centres over 20,000 and below 50,000m2.
PAYCE Director Dominic Sullivan said East Village was a remarkable success story, providing a great focal point for Victoria Park.
"This project has not only set an Australian benchmark but quite rightly is being recognised internationally," he said.
"This includes all aspects of the project from design to the extensive sustainability initiatives built in.
"East Village has provided a one-stop living location for people on the edge of the Sydney CBD."
Mr Sullivan said East Village had completed the planning vision for Victoria Park.
"It is an inspiring integrated residential, retail and dining precinct," he said.
"This award recognises the hard work put in by everyone who worked on the project."
ENDS
Media Inquiries:
Mark Sutton, The Agenda Group
marksutton@theagendagroup.com.au or 0407 918 836
About PAYCE:
PAYCE Consolidated Limited (PAYCE) is a privately held public company. Founded in 1978, PAYCE has a proven track record in setting new international benchmarks with its landmark integrated, lifestyle developments. PAYCE has also won a reputation for not just delivering exceptional, intelligently-designed contemporary homes, but also in creating dynamic and cohesive communities. Specialists in urban renewal, the team draws on best practice design principles, critical thinking and true innovation to create quality, inspirational and one of a kind residential, commercial and retail precincts.
About East Village
East Village is located in Zetland just off the Eastern Distributor approximately 3km from Sydney's CBD. The shopping centre is part of a mixed use development, and was awarded the prestigious 2015 NSW Urban Taskforce Development of the Year Award. Comprising of 48 retail and commercial tenants the shopping centre includes a myriad of unique boutique specialty stores, a Coles, Virgin Active, and Audi Centre. With its award winning design local "Village in the City" feel, East Village is truly a unique destination. Visit www.eastvillage.com.au for more information.
About Mirvac Retail
Mirvac Retail owns and manages a dynamic portfolio of shopping centres across Australia's eastern seaboard with total assets under management of over $3.6 billion. Incorporating over 400,000 square metres of retail space and more than 1,600 retailers, Mirvac's centres have strong positions in their local markets with geographic, retail and economic diversity. The centres are individually branded, marketed and positioned to suit the specific needs of its customers in each of their unique catchment areas.