News

East Village judged Best Mixed Use Development in 2016 Property Council of Australia Awards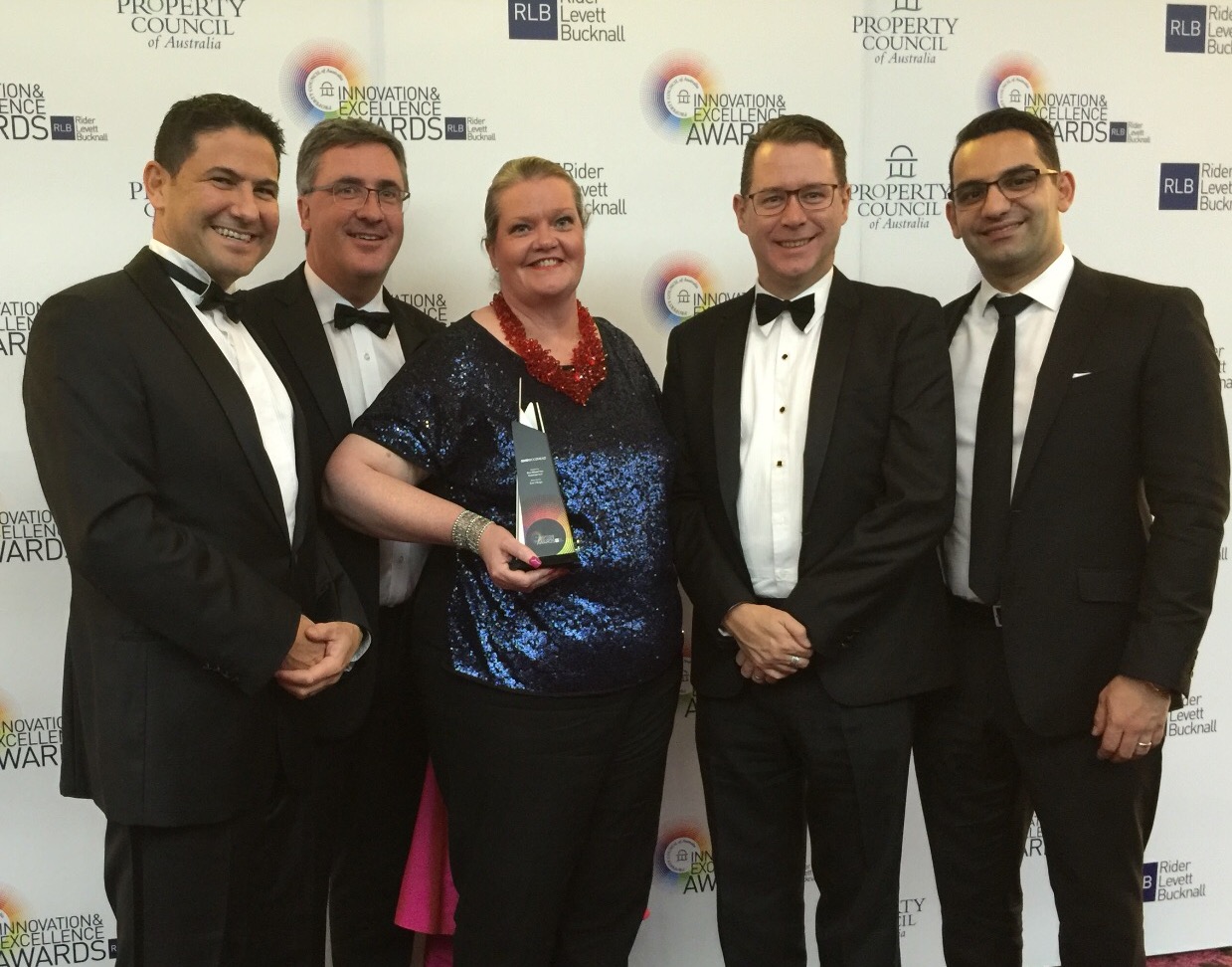 6 June 2016 – PAYCE's highly successful East Village development at Zetland continues to add to its impressive list of industry awards, picking up the Best Mixed Use Development in this year's Property Council of Australia Awards.
The award was announced at the Innovation and Excellence Awards night at Star City in Sydney on 3 June, attended by industry representatives from all over Australia. The national awards program, now in its 34th year, celebrates Australia's property development and investment industries.
Since opening in October 2014, East Village has become a popular destination for shoppers and diners from all over Sydney, with visitation numbers to the urban marketplace now exceeding five and a half million a year.
East Village comprises a world-class urban marketplace, modelled on some of the best marketplaces around the globe, 206 leading edge apartments, 48 retail and commercial businesses.
The project team assembled by PAYCE included leading architectural firms, Turner, Koichi Takada Architects and HASSELL, along with construction partner, Dasco Australia Pty Ltd.
The 33,000 square metre complex is anchored by a new style, full-line Coles supermarket, an Audi Australia service centre, Virgin Active Health Club, medical centre and more than 40 speciality shops, including food suppliers, fresh food grocers and lifestyle retailers.
Last year, East Village also won Development of the Year in the Urban Taskforce Awards, Best Retail and Commercial Development in NSW and ACT in the Urban Development Institute of Australia Awards and best project in the Architecture-Residential-Constructed category at the Sydney Design Awards. In addition, the project has won numerous accolades for interior design and sustainability.