News

East Village Shortlisted in 2015 Retail Interior Design Awards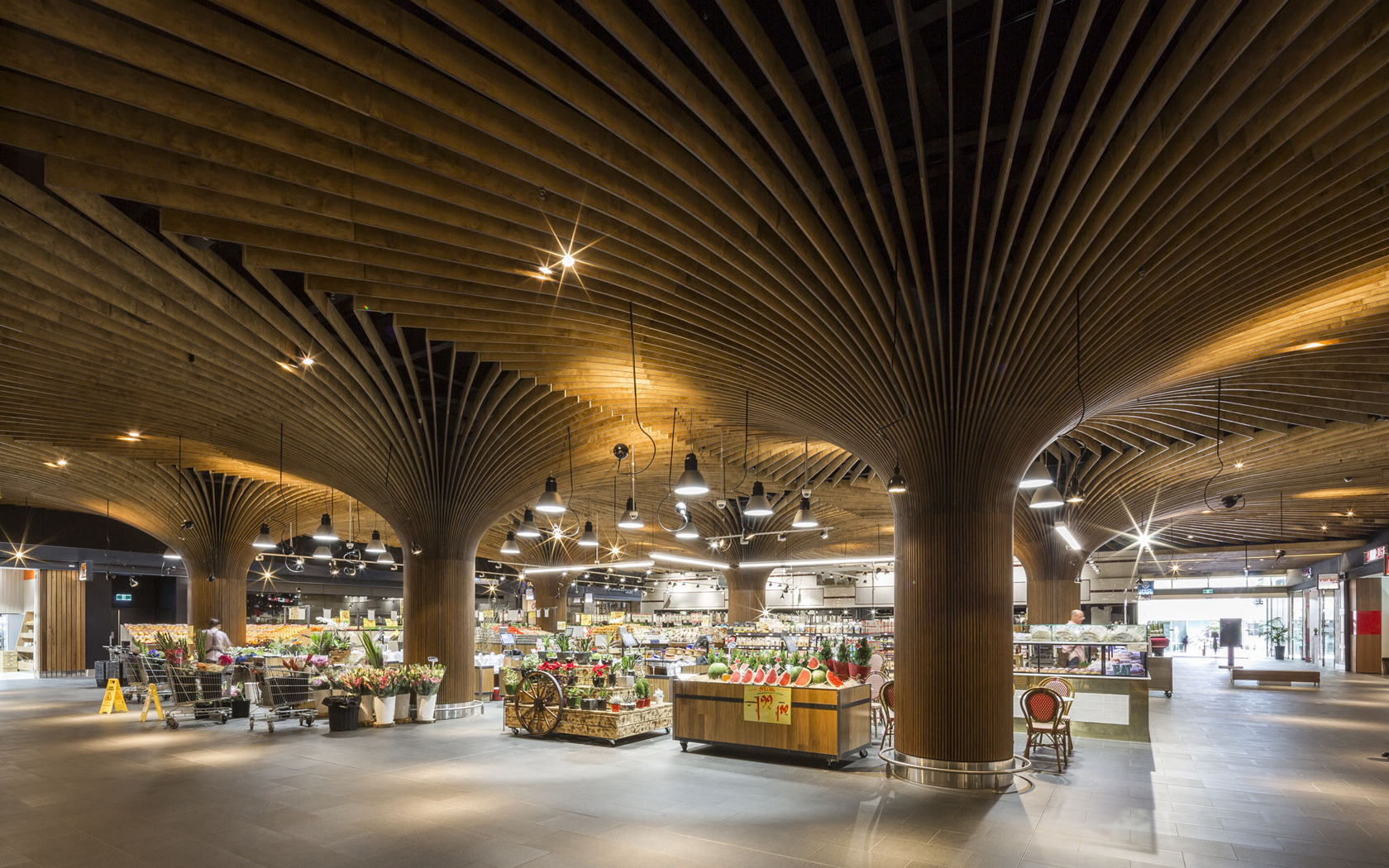 13 March 2015: PAYCE is proud to announce the interior design for its urban marketplace project, East Village in Victoria Park at Zetland, designed by Koichi Takada Architects, has been shortlisted in the Retail Design category of this year's Australian Interior Design Awards.
The annual awards, presented by the Design Institute of Australia, designEX and Artichoke, recognise innovative thinking and visionary solutions of Australia's design industry. The entries are judged by a jury of industry professionals drawn from around Australia. The winners of the Australian Interior Design Awards 2015 will be announced on Friday 15 May.
Project interior architect, Koichi Takada said the East Village retail centre introduces a unique shopping experience by creating an urban marketplace under a forest canopy. "'Forests' is a theme of East Village interior design that builds on the architectural concept of hybrid mixed-use residential living in a park." he said.
"The theme seeks to draw the landscape of the park inside the built form to create continuity and balance between the external and interior environment. Koichi Takada Architects' interior design concept for East Village challenged the common perception of retail shopping by introducing more natural elements, such as the use of raw timber materials and rustic steel.
"The result is a new shopping experience where natural light is featured, and artificial light is designed to mimic the dappled light through the branches of a tree as one would find in a natural forest," Mr Takada explained.
PAYCE's Managing Director, Brian Boyd said he was very pleased to see the project make the shortlist of finalists in this year's prestigious industry awards.
"PAYCE is immensely proud of its East Village mixed-use project and the excellent result achieved primarily as a result of Koichi's fantastic design," Brian Boyd said. "We wanted the marketplace to be unique and reflect the attention to detail and premium quality that PAYCE is renowned for in all its projects," Mr Boyd continued.
PAYCE's General Manager, Dominic Sullivan said a new level of design and sophistication was introduced to the Sydney retail market at East Village. "The feedback we have received since the marketplace opened last October has been fantastic and people are quite genuinely excited when they walk through the front doors for the first time and see the beautiful quality and uniqueness of the design," Dominic Sullivan stated.
East Village has already received a number of industry accolades, including the top award for Mixed-Use Architecture in the 2014 Sydney Design Awards and a Commendation Award for Design and Innovation in the 2014 Urban Development Institute of Australia (NSW) Awards.