News

East Village Joins In The Chinese New Year Celebrations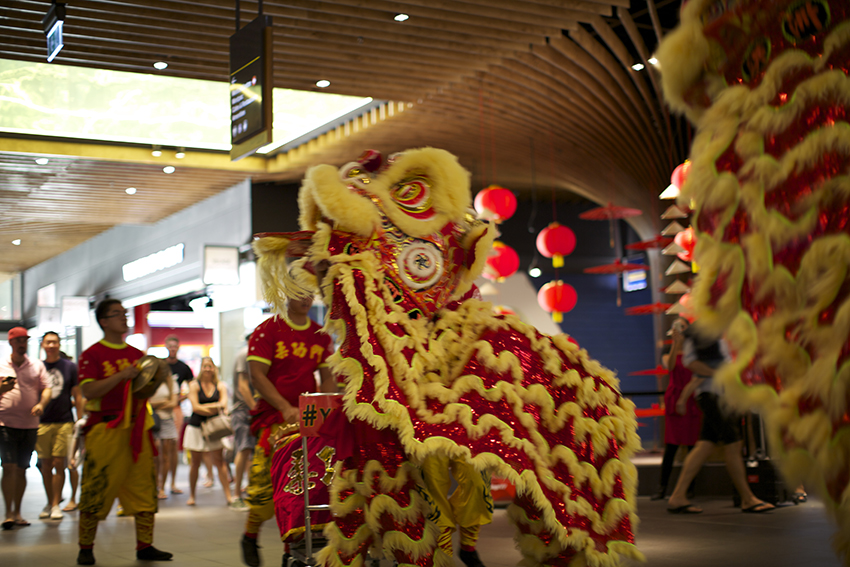 13 February 2015: East Village's exciting new retail centre in Zetland will be the focus of four days of fun and activities this week, with local residents and visitors to the centre invited to join in the free festivities to mark the Chinese New Year – the Year of the Sheep.
Located in the vibrant residential community of Victoria Park, East Village is a one-of-a-kind revolutionary retail and lifestyle experience inspired by some of the world's leading urban marketplaces of Chelsea Markets and Eataly in New York, Faneuil Hall in Boston and Borough Market in London.
Commencing on Monday February 16 and running through to the New Lunar Year on Thursday February 19, there will be daily activities for everyone visiting the centre to enjoy.
The main event will take place at 6.30 pm on Tuesday February 17 when a ceremonial dragon will wind its way through the centre, before the festivities conclude with a spectacular cultural performance.
Throughout the four days, specially baked fortune cookies will be handed out to visitors and shoppers, with some cookies containing instant prizes courtesy of the centre's local retailers. Customers can 'Check in' at East Village, 'Tag' or 'Share' the post with a friend on Facebook to receive a cookie.
There will also be cooking demonstrations by East Village retailers and visitors will be invited the sample a range of tasty treats.
Within the centre there will be large traditional Chinese lanterns hanging at various locations and the garden beds at the main entrance will be festooned with lanterns to capture the festive mood.
PAYCE's Managing Director, Brian Boyd said it had become a great tradition in Australia to celebrate the beginning of the new Lunar Year and he was thrilled to have East Village join in the festivities.
"East Village retail is a neighbourhood marketplace with a global perspective," he said.
"We have combined the best elements of a marketplace with design and sophistication of a modern retail centre and equally important a place for the community to meet and enjoy its friendly, village atmosphere.
"Since opening in October last year, East Village has become a vibrant and inclusive community where cultural heritage and lifestyle is celebrated and respected," he said.
"This week's Chinese New Year celebrations are a wonderful way for people to share in the traditions and cultures of other places," Brian Boyd said.
PAYCE General Manager, Dominic Sullivan said East Village marketplace had quickly established a reputation for great experiences and he was anticipating more special occasions, like the Chinese New Year, to be celebrated across the centre in the future," he said.