News

$10,000 Funding Boost for Penrith Baseball Club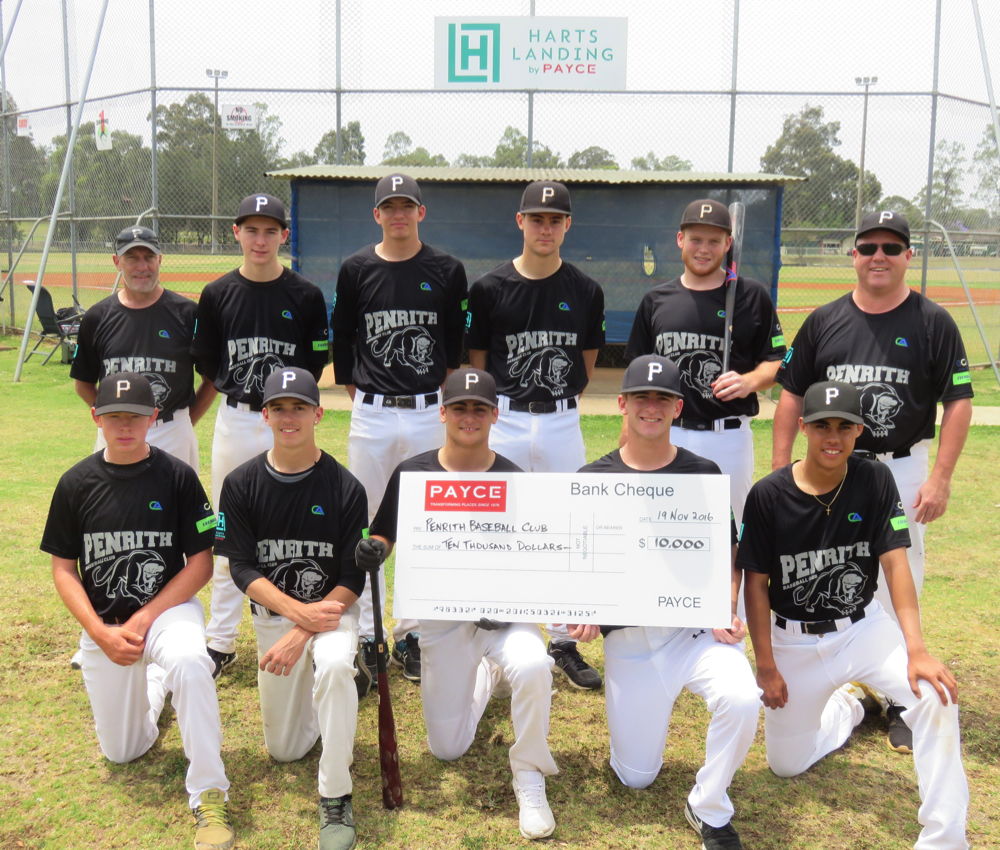 2 December 2016 – Penrith Baseball Club has started a major facility upgrade as it pushes for three State League premierships in a row.
Chairman of the club's sponsorship committee, Craig McCarthy, said the upgrade was necessary to ensure the Panthers could continue its winning run.
Leading property developer and investment company, PAYCE has donated $10,000 to assist with the upgrade.
The project includes major improvements to the hitting tunnels at the club's Andrews Road Baseball Complex.
"It is an expensive exercise to upgrade these facilities including the netting," Mr McCarthy said.
"The sponsorship agreement with PAYCE is critical to improving the facilities and to keep us competitive."
Mr McCarthy said the club continues to attract strong growth at all levels, with total membership now around the 400 mark.
"We find that if you have the right facilities then all age groups want to join the club – that has been part of our success to date."
The club has also converted a container donated by PAYCE for improved secure storage facilities.
"We are running a program of partnering with local businesses and it is great to have PAYCE, who is developing a residential precinct, Harts Landing, close to the Penrith train station, on board as a major supporter."
He said the competition for sponsorship funds was strong and every dollar made a difference.
"We have a program to continually improve our facilities through support from our local community," he said.
PAYCE Director, Dominic Sullivan said the company was pleased to support the club.
"The Panthers have a great track record of not only attracting players but outstanding success," he said.
"We are attracted to its grass roots community program and professionalism.
"As a company we have a major commitment in Penrith and are proud to support a great community club," Mr Sullivan said.
Three club members recently represented Australia in the U23 World Cup in Mexico where the Australian team secured the silver medal in a tight competition won by Japan.
-ENDS-
Media Enquiries:
Bill Smith 0412 446 058